D23 Expo 2022 is just a few months away, and we are excited to let you know that you are now able to transfer your D23 Expo badges to the other guests in your party who will be attending D23 Expo with you! Your badge will be your "passport" to all the magic of D23 Expo.
Manage your badges at D23Expo.com/Activate using the same D23 Member login used at purchase.
BADGE TRANSFER STEPS – PURCHASER
1. Visit D23Expo.com/Activate.
2. Click the "Manage D23 Expo 2022 Profile" button, followed by the "Transfer Items" button.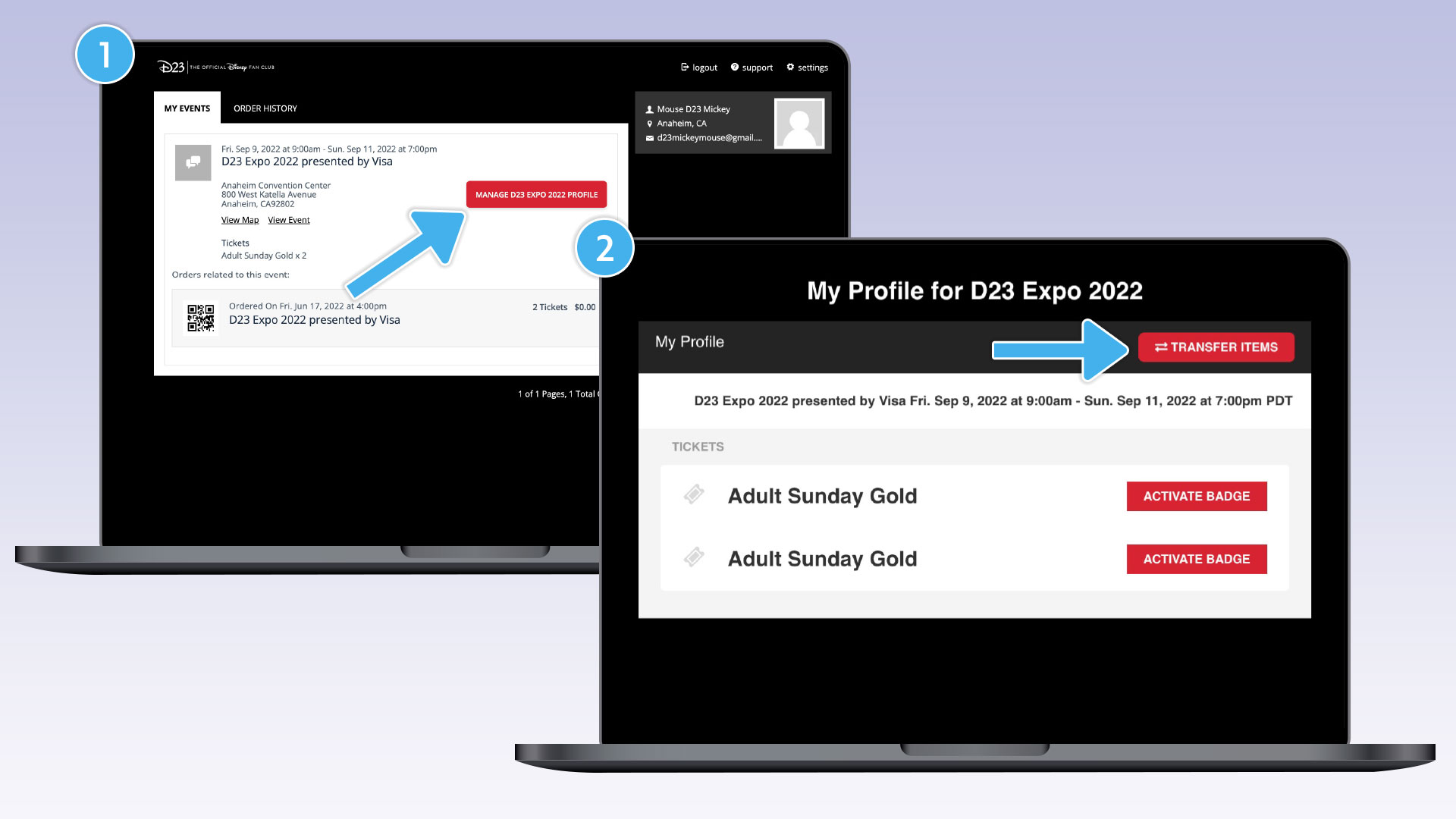 3. Select the badge(s) you wish to transfer and enter the email address of your recipient and click TRANSFER. Your badge recipient email must be associated with a D23 Member account to claim the badge transferred to them. Repeat with each badge you wish to transfer to a different recipient. *Note: A Gold Member badge purchaser can assign all badges purchased except for one, which must remain in their ownership.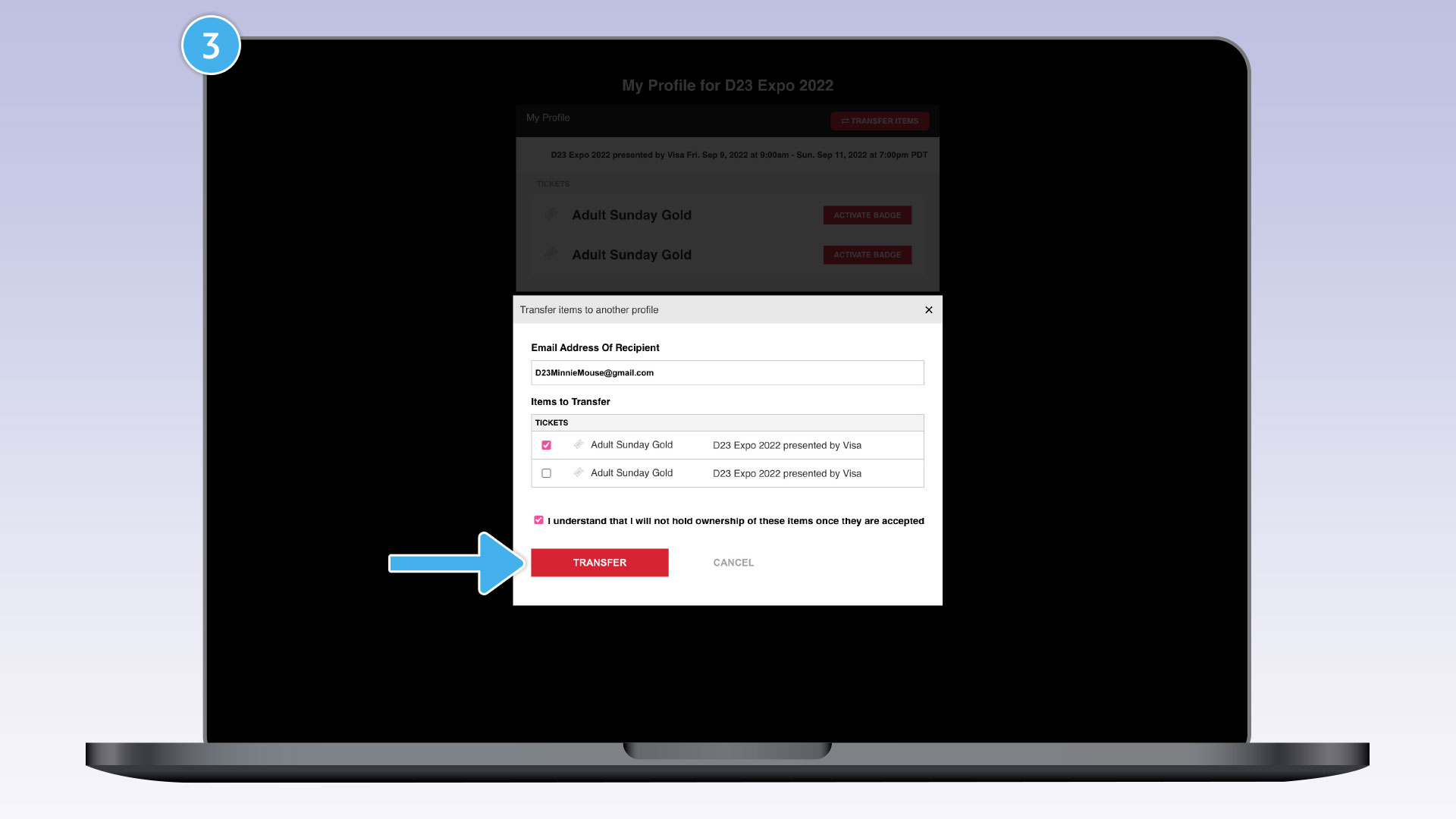 4. Once you complete your transfer, your recipient will receive an email to login and accept their ticket. If you return to the transfer section, you can monitor the status of the tickets you've transferred.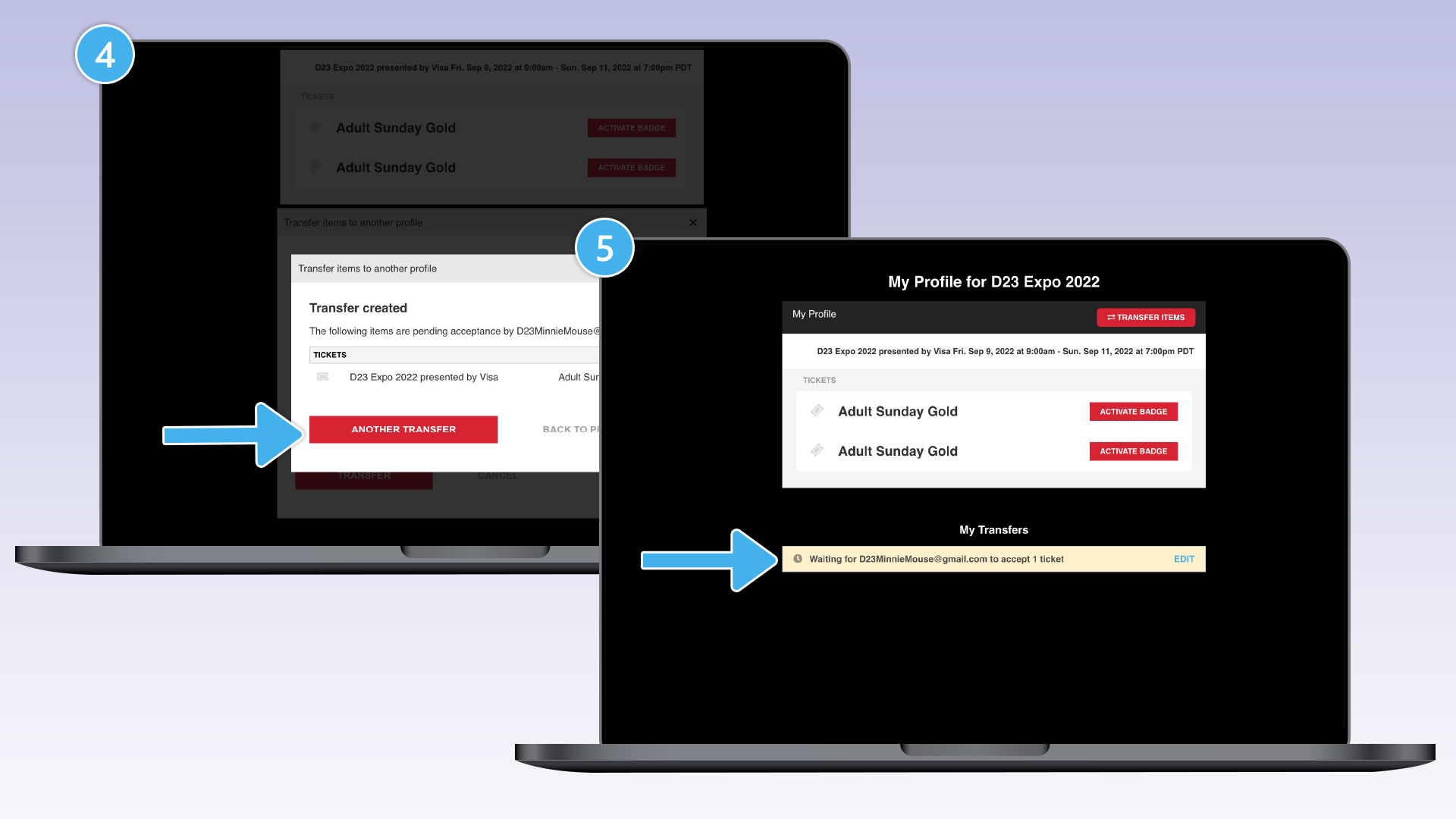 Please note there is a 15-minute delay for the tickets to be transferred to your guest before they can login and accept the transfer.
BADGE TRANSFER STEPS – RECIPIENT
1. You will receive an email when a badge has been transferred to you. Click on the "View Transfer" link in the email to view your transfer, or visit D23Expo.com/Activate.
2. Once logged in, you will be presented with the badges transferred to you to accept.
3. Click on the "agree to the Terms of Service here" link to complete the acceptance form.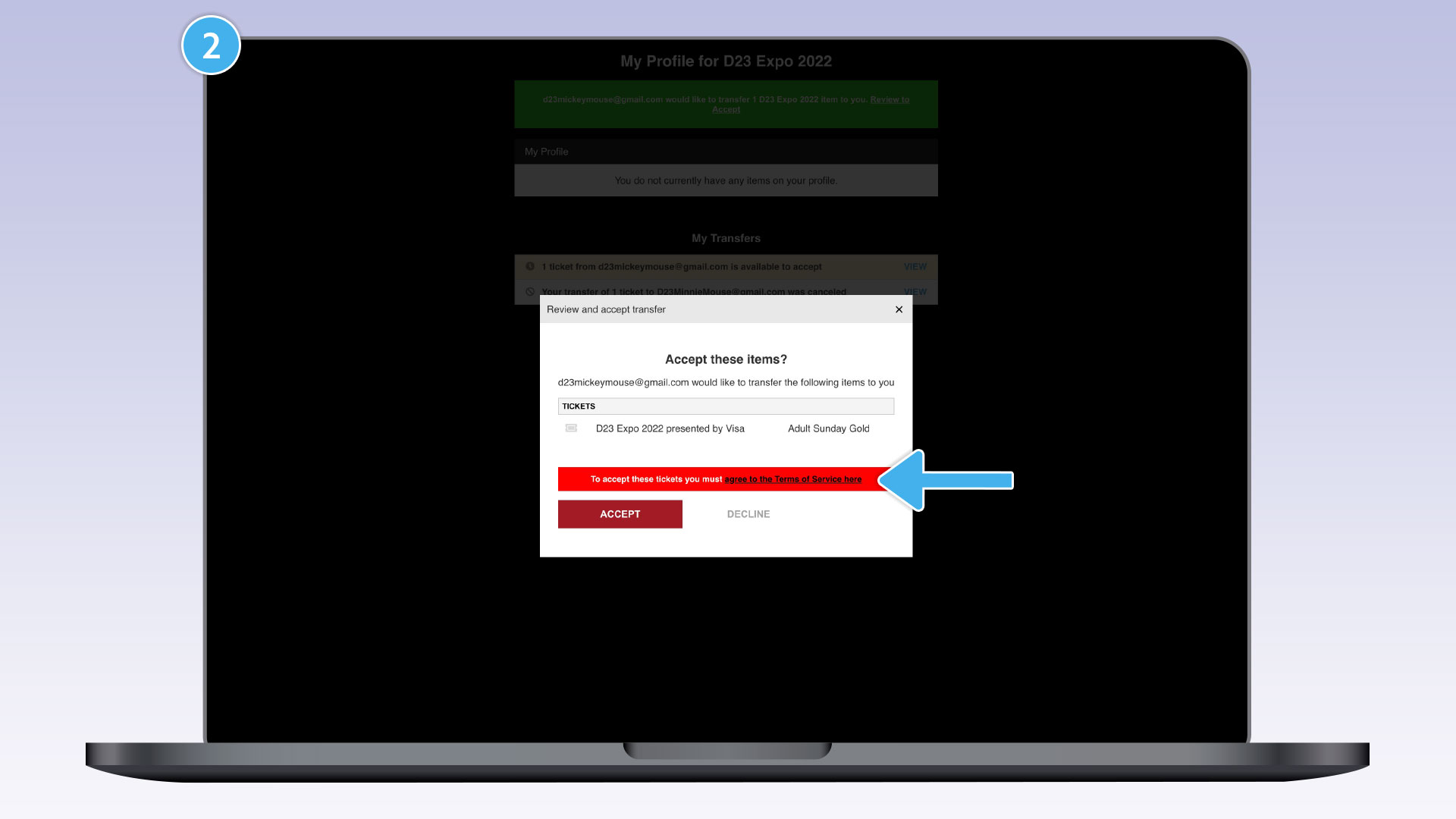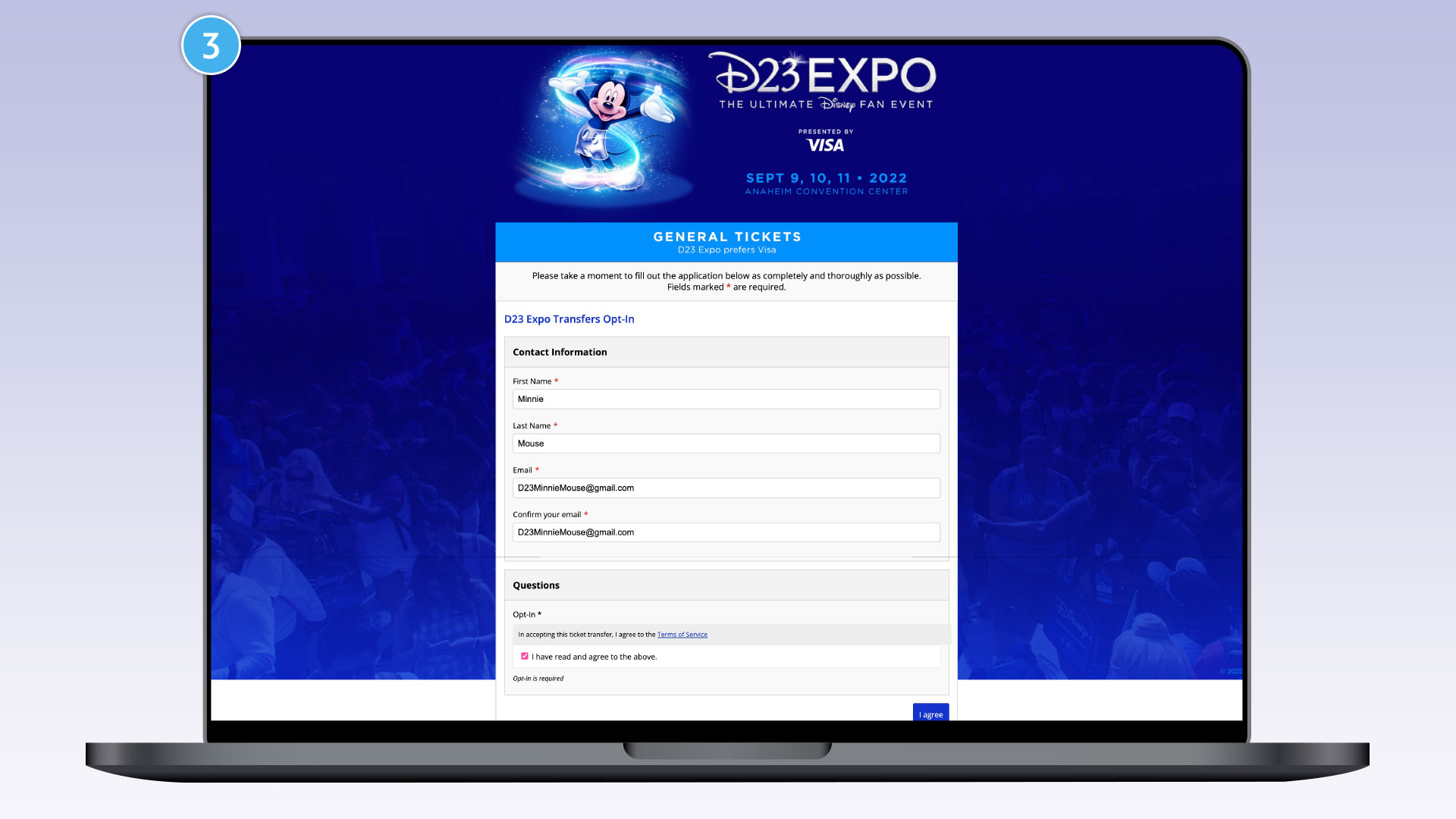 4. Once the acceptance form is completed, click on the "MyTickets" link on the confirmation page or return to D23Expo.com/Activate to complete the acceptance of your badge.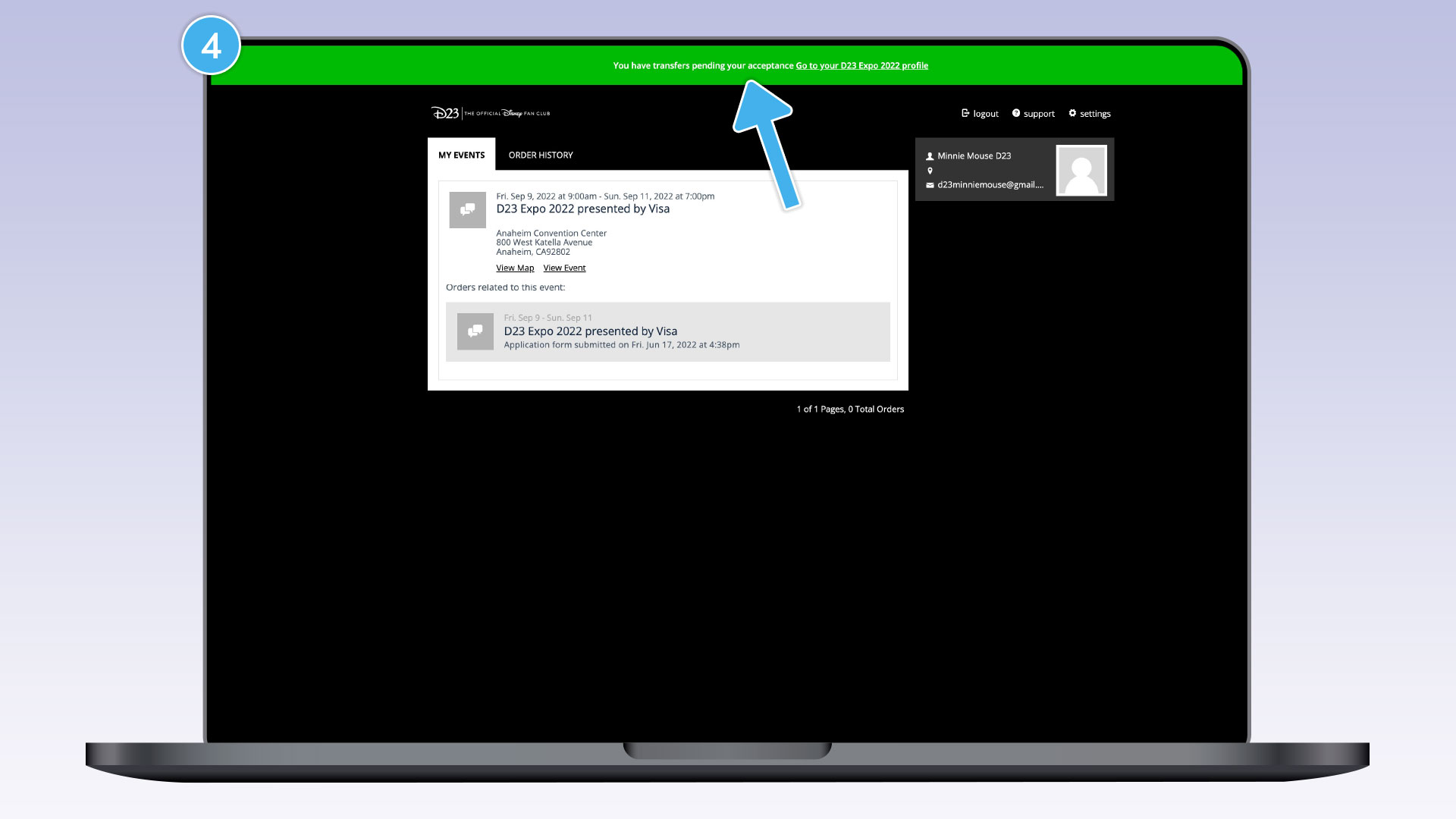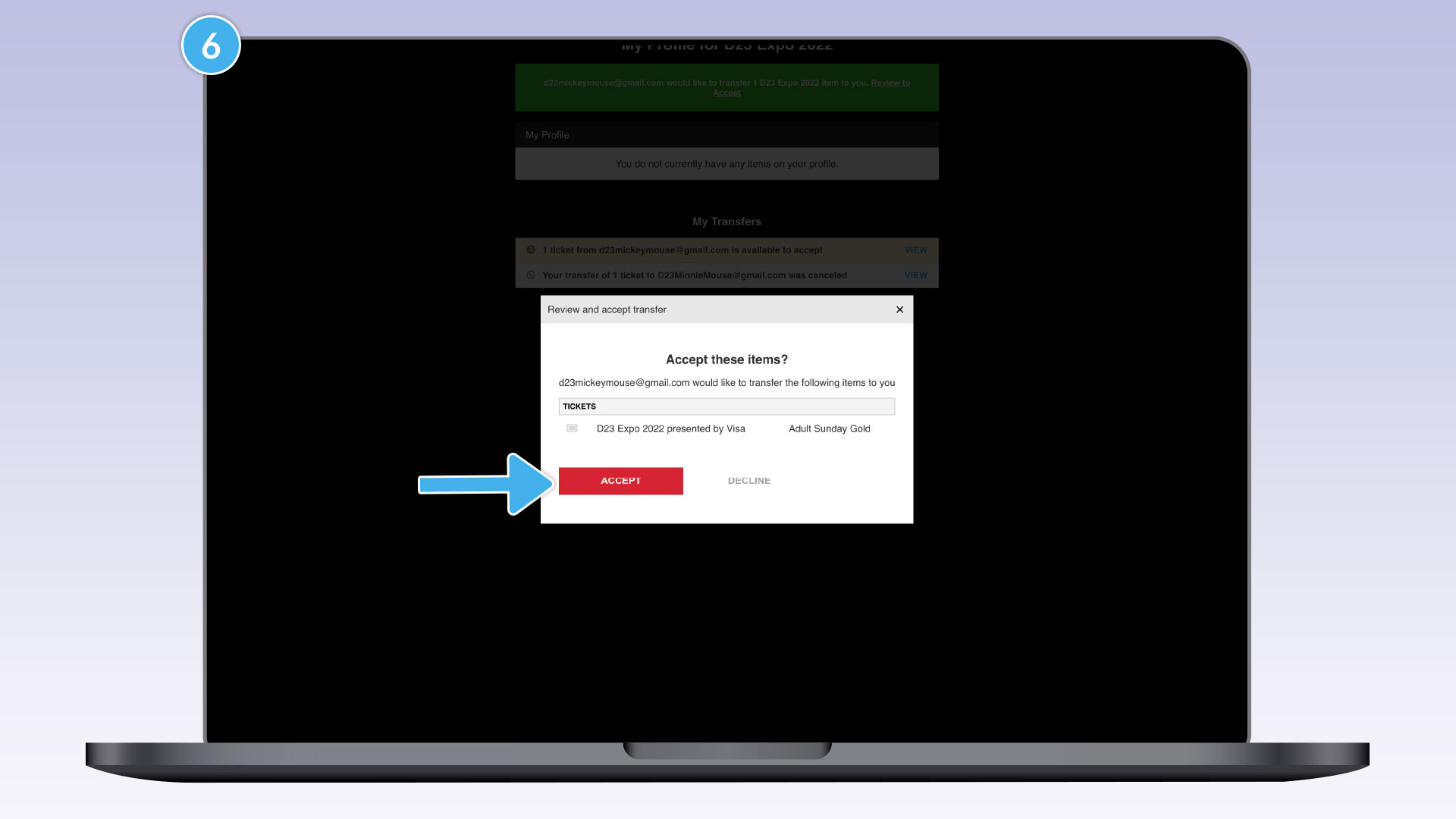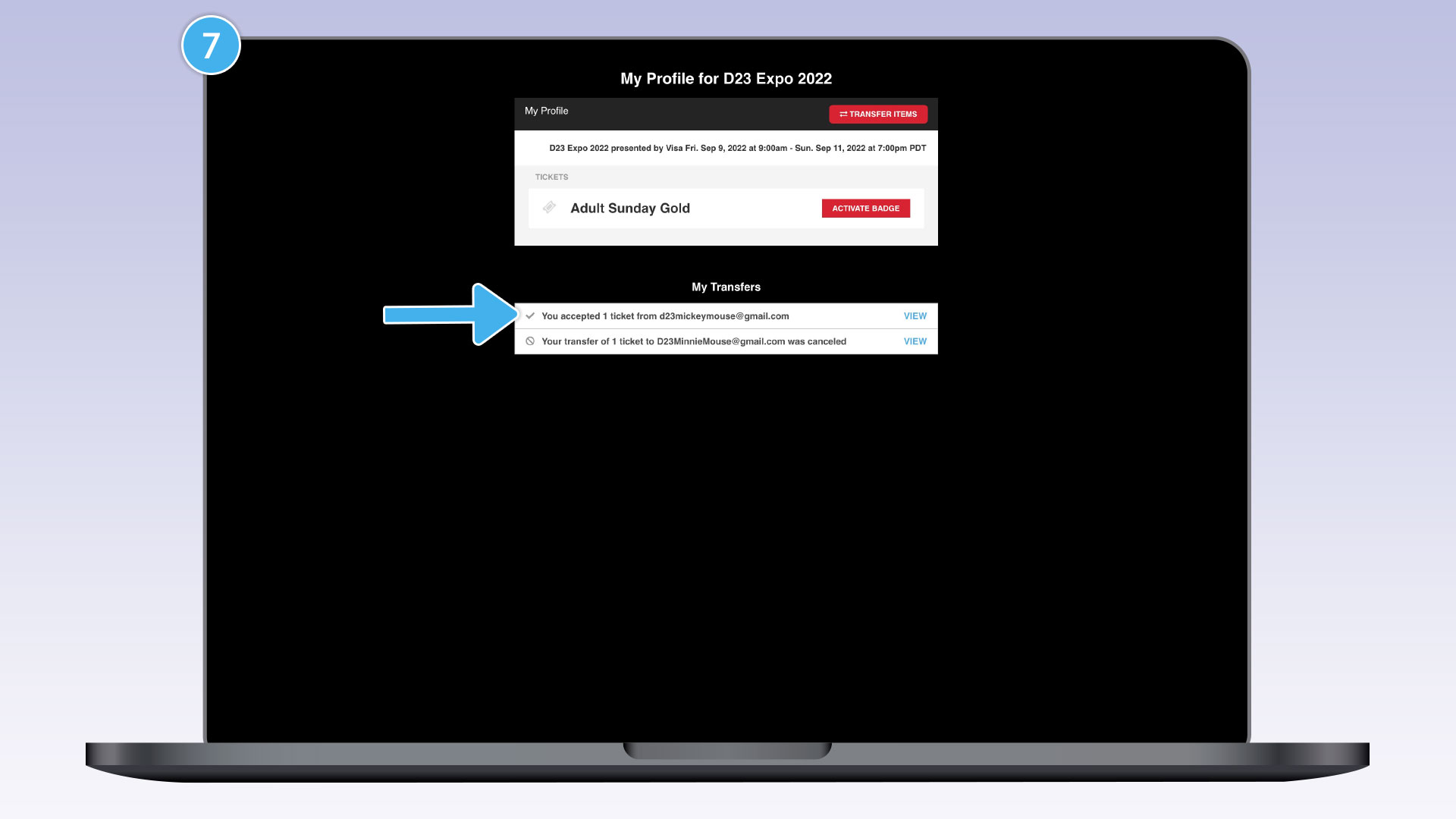 BADGE ACTIVATION STEPS
For your convenience, all badges you purchased have been activated automatically, so no further badge activation steps are needed. If you have previously transferred a badge to another Guest, that badge has also been activated with their profile information.
When handing out badges to Guests in your party, please take extra care to ensure the correct badge number is matched with the correct Guest. To see the badge number assigned to each individual badge in your ownership, follow these steps:
1. Visit D23Expo.com/Activate.
2. Click the "Manage D23 Expo 2022 Profile" button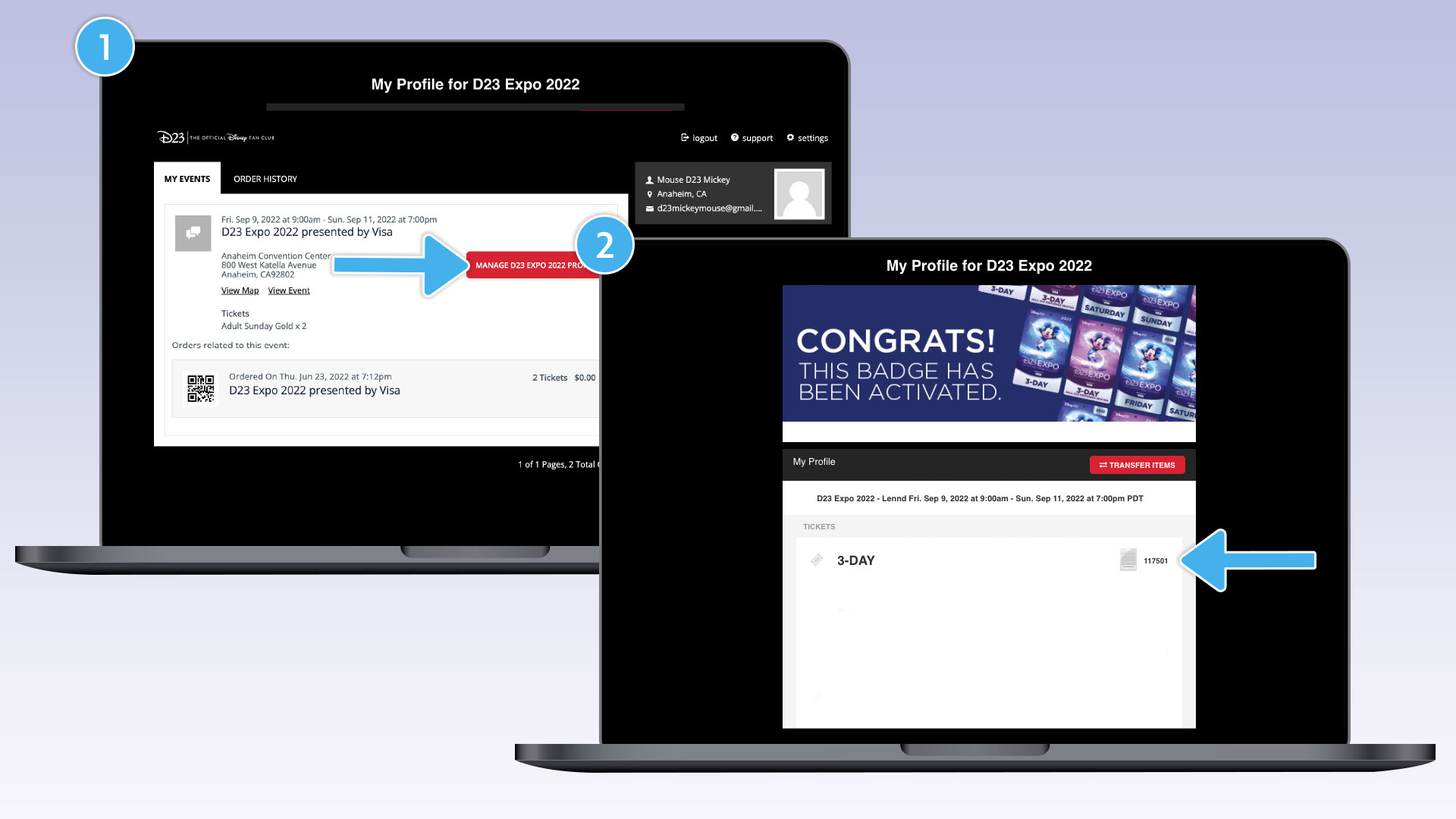 3. You will now see the badge number assigned to the right of each individual badge type