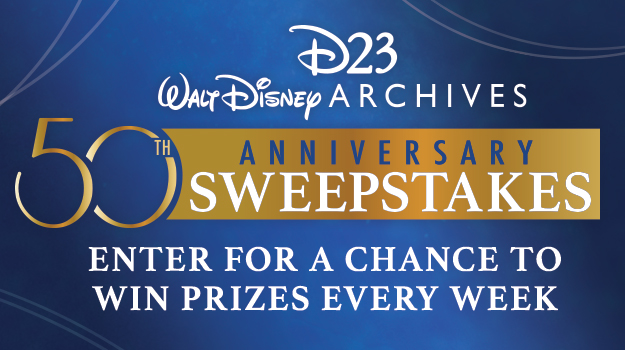 Join D23 in celebrating 50 Golden Years of the Walt Disney Archives! Enter our weekly sweepstakes filled with one-of-a-kind prizes, including treasures curated directly from the Archives' collection!
We close out our celebration of 50 Golden Years of the Walt Disney Archives with one last sweepstakes prize pack! This week, we celebrate the legend of Walt Disney, the man behind many entertainment firsts—first synchronized sound cartoon, first animated feature film, first theme park, and many more. Through his pioneering work, he brought joy, happiness, and a universal means of communication to the people of every nation. Now you have the chance to connect closely with Walt by becoming the proud owner of this ultra-rare original personal check (framed and matted) personally signed by the legend who changed the face of family entertainment time and time again. Also included is original sheet music published in the early 1930s for use during official Mickey Mouse Club meetings at local theaters, featuring the popular tune "Minnie's Yoo Hoo"—the first Disney studio tune released as published sheet music. Plus, there is a set of 10 highly collectible, original fan cards, curated by the Archives, that provide a nostalgic look back at iconic and beloved Disney films. The Archives staff is also throwing in a signed copy of the The Art of Disney Costuming and a Walt Disney canvas print from its collection to celebrate this momentous occasion!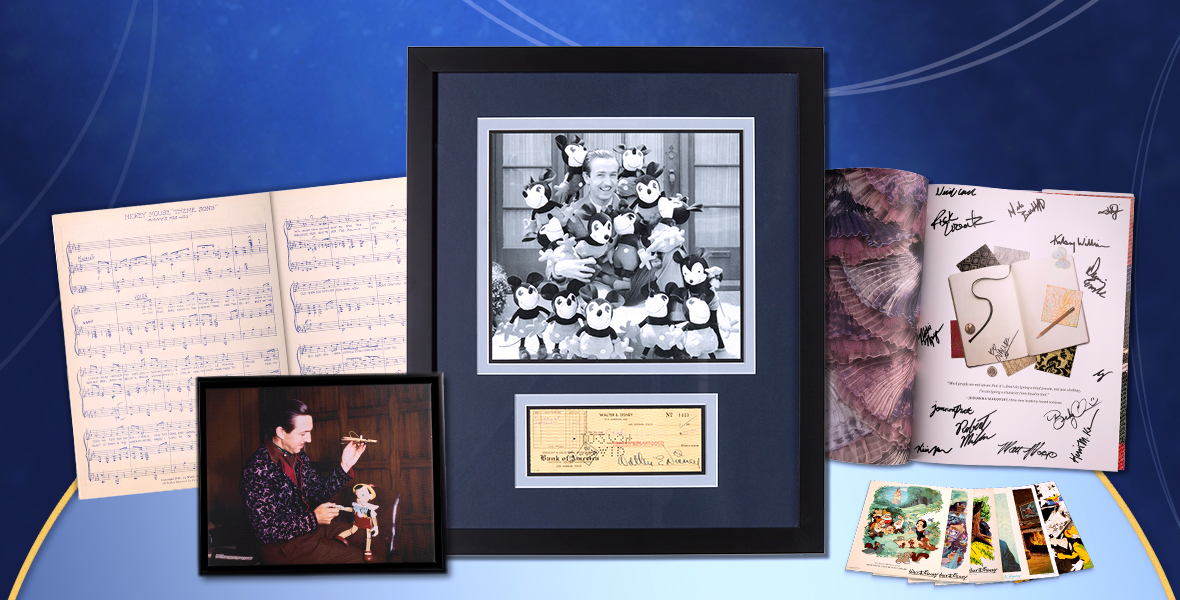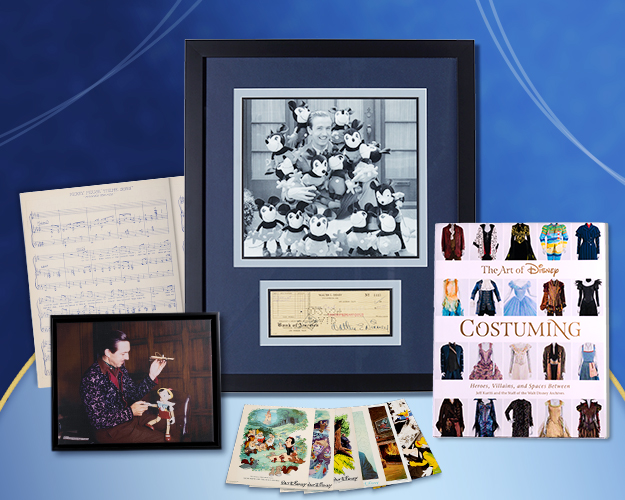 Enter here for a chance to win!
The Ultimate Walt Disney Prize Pack Includes:
Walt Disney Personal Check No. 1442 made out to "Cash" for the amount of $25 USD, signed by Walter E. Disney
Mickey Mouse 'Theme Song' "Minnie's Yoo Hoo" Sheet Music
Walt Disney "Walt & Pinocchio Puppet" canvas print from the Photographs from the Walt Disney Archives collection
The Art of Disney Costuming book (signed by Becky Cline, director of the Walt Disney Archives and the Archives staff)
Archives Fan Cards (selection of ten (10) fan cards produced by and for The Walt Disney Company) curated directly from the Archives' collection featuring original cards celebrating such films as Alice in Wonderland, Snow White and the Seven Dwarfs, and more.