To help celebrate D23's 10th anniversary, for 10 weeks from March 'til May you'll have a chance to win a super-special prize each week!
Make sure to stop by each week to see what FAN-tastic new prize awaits!
And be sure to mark your calendars especially for our 10th and final week for a chance to win an unforgettable prize that you don't want to miss! ChEARS to 10 FAN-tastic yEARS!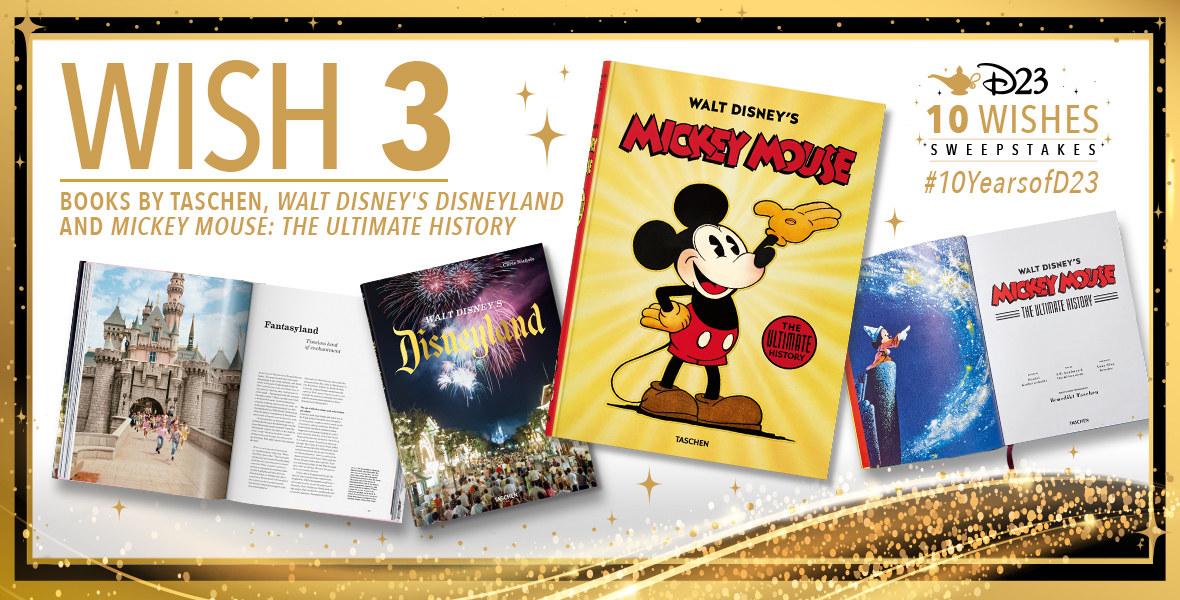 Dive into the wonderful world of Mickey Mouse and Disneyland magic with two massive collections from Taschen. Walt Disney's Mickey Mouse is the ultimate history compendium, celebrating 90 years of Mickey Mouse. Flip through this expansive publication that includes behind-the-scenes shots, rare animation art, and vintage comics that trace Mickey Mouse's 122 cartoons, his comic adventures, and the world of Mickey merchandise and memorabilia.
Then discover the story of Disneyland, Walt Disney's visionary theme park in Anaheim California. Walt Disney's Disneyland is a bountiful visual history that includes stunning color photographs and concept drawings, as well as ephemera from the historical collections of The Walt Disney Company.
Enter now for a chance to win this beautiful set of Disney books!
You must be signed in as a D23 Member to enter.