By Courtney Potter
Disney Hits' First-Ever Music Channel Launches on SiriusXM
This news is truly music to our (Mickey Mouse) ears: Disney Hits—a brand-new, first-of-its-kind music channel—just launched on SiriusXM! It's now available to listeners nationwide on SiriusXM radios (channel 302) and on the SiriusXM app.
SiriusXM's Disney Hits channel will feature everyone's most cherished Disney tunes from movies, television shows, and more, all on one channel. Listeners will hear everything from classics including The Lion King, Beauty and the Beast, and Toy Story, to newer faves such as Frozen 2, Moana, High School Musical: The Musical: The Series, Descendants 2, and so much more. Fans can also expect special musical Disney-themed hours and even some celebrity guest hosts.
Speaking of which: Hollywood Records' artist and Descendants star Sofia Carson will be the channel's first celebrity guest host, taking over with a special Be Our Guest 4 The Day hour; she'll be playing and talking through her top four favorite Disney songs as well as her new single. Be Our Guest 4 The Day featuring Carson will air multiple times on Friday, March 26: 9 am ET, 12 pm ET, 3 pm ET, and 6 pm ET. Hear from Carson about her very favorite Disney song in the clip above.
Additionally, Disney Hits will present a new featured hour premiere every Monday at 12 pm ET. The first musical Disney-themed hour, debuting Monday, March 29, is "Disney Princesses"—playing songs from beloved characters including Tiana, Cinderella, Ariel, and Belle. And following "Disney Princesses," SiriusXM subscribers can tune in on Monday, April 5, for a "Disney Villains" hour with songs from the likes of Cruella de Vil, The Lion King's Scar, The Little Mermaid's Ursula, and more.
For more information, visit SiriusXM.com/DisneyHits.
5 Fantastic Things to Watch This Weekend
Can you believe it's almost the end of March already? Time flies when you're having fun… And there's much fun to be had around the worlds of Disney this very weekend. From a new episode of Raven's Home on Disney Channel, to a new season of Alaska Animal Rescue debuting on Nat Geo WILD, and a sure-to-be-thrilling new ep of ABC's American Idol—there's a lil' something for everyone. Settle in and enjoy!
Brand-New Trailer for Disney+'s Big Shot
There are hoop dreams on the horizon, courtesy Disney+'s latest original series premiering next month…
The streaming service just released the first trailer for Big Shot, starring John Stamos (not only a veteran of decades' worth of TV, but also an avowed Disney fanatic) as Coach Marvyn Korn—who, after getting ousted from the NCAA, is given a chance for redemption with a coaching position at an elite all-girls private high school. Korn soon learns that the teenage players require empathy and vulnerability… foreign concepts for this stoic coach. But learning how to connect with his players, he starts to grow into the person he's always hoped to be—while the girls learn to take themselves more seriously, finding their footing both on and off the court.
In addition to Stamos, the 10-episode series stars Jessalyn Gilsig, D23's good pal Yvette Nicole Brown, and Richard Robichaux; and features a talented group of young actresses including Sophia Mitri Schloss, Nell Verlaque, Tiana Le, Monique Green, Tisha Custodio, and Cricket Wampler.
Look for Big Shot—executive produced by legendary TV creator David E. Kelley—to debut exclusively on Disney+ beginning Friday, April 16.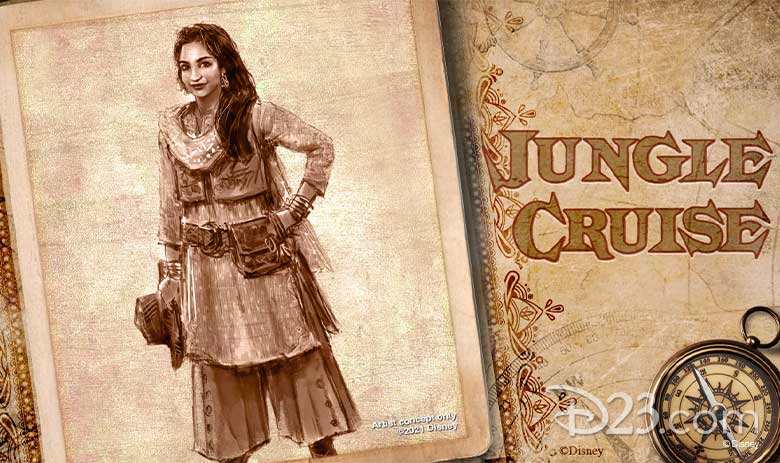 Jungle Cruise Adds New Characters to Classic Attraction
Here's a fun scoop from our pals at the Disney Parks Blog: As you may recall, back in January, it was announced that Disney Imagineers would be building on the original story of the Jungle Cruise at both Disneyland Park at Disneyland Resort, and Magic Kingdom Park at Walt Disney World Resort. Now comes news that, as add they more heart, humor, and wildlife, the classic attraction will also welcome new characters from around the world!
Enhancements will include several new scenes that guests will experience along the river, all of which will be interconnected. The attraction's world-famous skippers will continue to share the unique adventure and interactions guests expect on the Jungle Cruise, but these new scenes will serve to heighten the skippers' legendary comedic tone—beginning with a trapped safari party that finds itself up a tree after their journey goes awry. Naturally, surprising shenanigans along the way will give the jungle and the animals the last laugh…
Disney Imagineers will also be expanding the attraction's backstory, centered around Alberta Falls, granddaughter of world-renowned Dr. Albert Falls, as the proprietor of the Jungle Navigation Company Ltd. As luck would have it, the Disney Parks Blog recently uncovered a copy of an interview with Alberta Falls, which was featured in a 1938 issue of The Daily Gnus about her and the World-Famous Jungle Cruise. Check it out!
ZOMBIES 3 Begins Production
Disney Channel announced some news earlier this week that really put a pep (rally) in our step: Later this spring, ZOMBIES 3—the intergalactic, music-driven third story in the hit Disney Channel Original Movie franchise—will begin production in Toronto. Stars Meg Donnelly and Milo Manheim are reprising their respective roles as Addison and Zed. Read up on what you can expect right here at D23.com; we're seriously looking forward to breakin' out our pom-poms once again.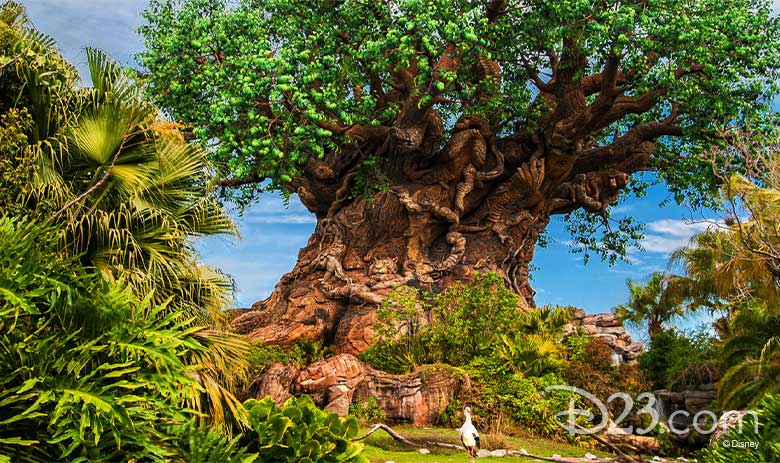 New Earth Week Experiences Coming to Disney's Animal Kingdom
Should you find yourself at Disney's Animal Kingdom Park at Walt Disney World Resort next month, you'll be thrilled to know you'll be smack in the middle of some decidedly amazing new Earth Week events.
From April 18 to 24, in celebration of Earth Week, the park will host some incredible, limited-time experiences—including unique Disney character appearances; exciting learning opportunities; specialty merchandise; themed food and beverage offerings; a new Wilderness Explorer activity; and so much more… providing fun opportunities to connect with the magic of nature through engaging activities created to inform and inspire the whole family.
For instance, for the Earth Week Celebration, guests visiting the Animation Experience at Conservation Station will learn to draw characters—including Dumbo, Terk, Squirt, Shere Khan, Simba, and Scar—whose real-life counterparts represent amazing stories of conservation work around the globe. Additionally, guests can set out on a series of self-guided, nature-themed challenges to earn a special Wilderness Explorer limited-time Earth Day Nature badge; enjoy some yummy Earth Week treats all around the park; and catch a glimpse of some special characters who will join other favorite Disney pals on Discovery River Character Cruises. Plus, beginning April 2, visitors can watch as artisans transform 40 tons of sand into a detailed sculpture celebrating National Geographic's Secrets of the Whales, premiering on Disney+ on Earth Day. The sculpted masterpiece will be located on the Discovery Island Stage until April 30.
Happy (almost) Earth Week, everyone!
ICYMI: New Details for Walt Disney Studios' Upcoming Slate of Films
Our friends at Disney Media & Entertainment Distribution recently announced new release details for a number of titles on Walt Disney Studios' upcoming slate of films—including Disney's Cruella, Marvel Studios' Black Widow, and Disney and Pixar's Luca. Should you need to update your calendar, and/or plan all the incredible cosplay you'll be doing to watch or attend each film (or is that just us?!), do click here.