By Beth Deitchman
We're standing by to play the music and light the lights… and while we're getting ready to raise the curtain on next week's D23 Muppet Mayhem and The Muppet Show's February 19 arrival on Disney+, it's also time to "dress up right," according to the most Muppetational TV theme song ever. Our friends at BoxLunch are making it super-easy to wear your love for The Muppets on your sleeve. Check out some of our favorite items from the collection below and take advantage of the discount BoxLunch has extended to D23 members in honor of Muppet Mayhem! Starting February 11, 2021 to February 20, 2021, D23 members can get 30 percent off online orders by entering the promo code: D2330 when shopping at BoxLunch.com.*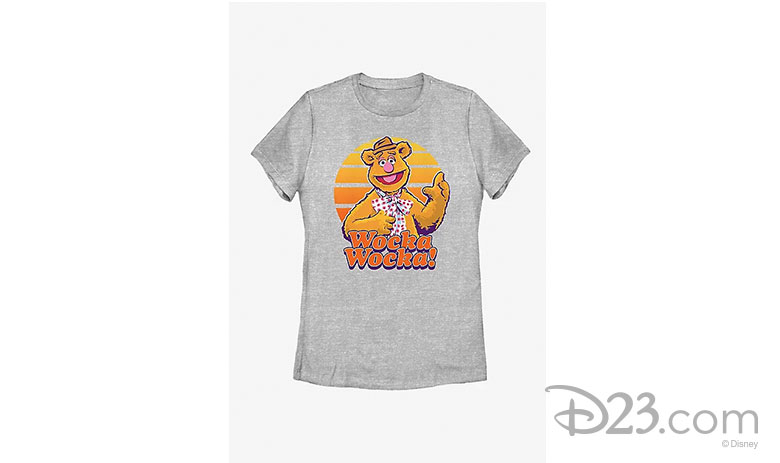 Disney The Muppets Fozzie Women's T-Shirt
Wocka, wocka! We can bearly contain our excitement over this tee featuring Fozzie himself. We can't promise that wearing this T-shirt will make you funnier, but it's guaranteed to put you in the mood for a marathon of Muppets content.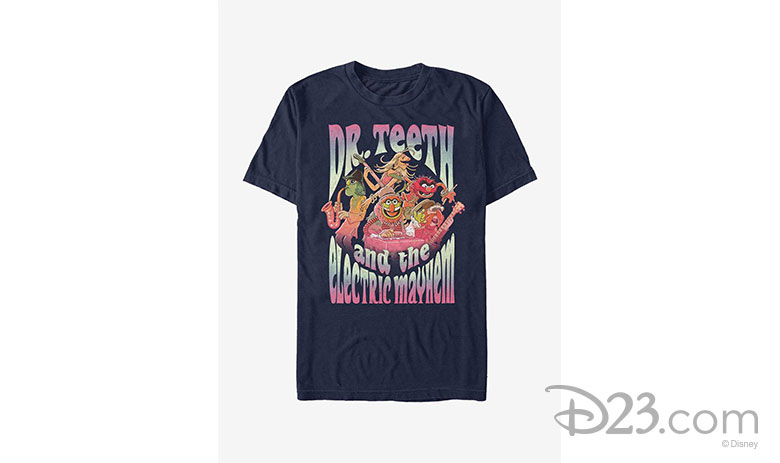 Disney The Muppets Dr. Teeth Band T-Shirt
Support your favorite Muppets band with this tee featuring Dr. Teeth and all of the Electric Mayhem: Floyd Pepper, Zoot, Janice, and, of course, Animal. BoxLunch will provide the T-shirt, and you can provide the psychedelic bus.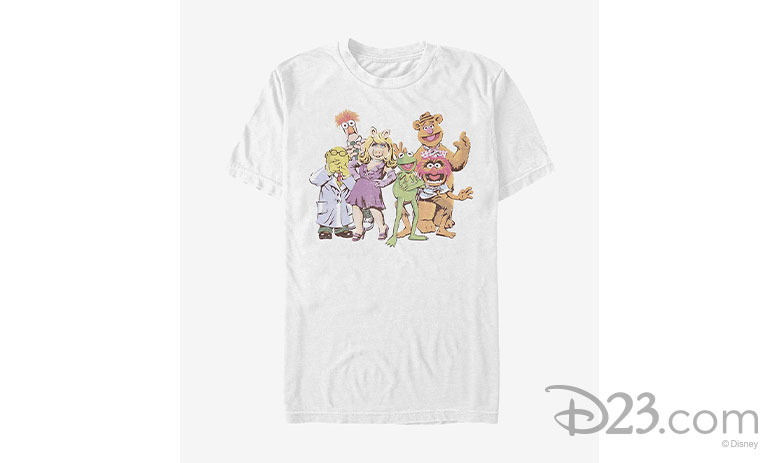 Disney The Muppets Gang T-Shirt
Here's a shirt that's sensational, inspirational, celebrational—you see where this is headed. Dr. Bunsen Honeydew, Beaker, Miss Piggy, Kermit the Frog, Fozzie, and Animal are front and center on this 100-percent cotton T-shirt, inviting you to share your love equally among the entire Muppets gang.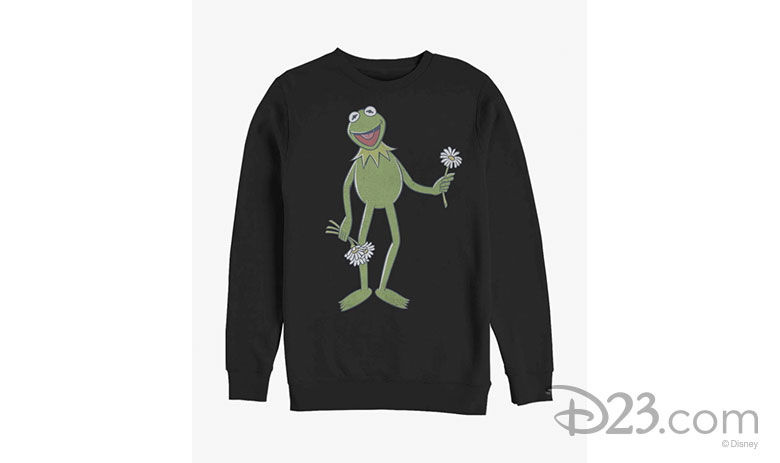 Disney The Muppets Big Kermit Sweatshirt
You'll be green with envy if you let everyone else bring home one of these cozy sweatshirts starring our favorite frog, Kermit, and don't buy one for yourself. Hop on over to BoxLunch to grab one before they sell out.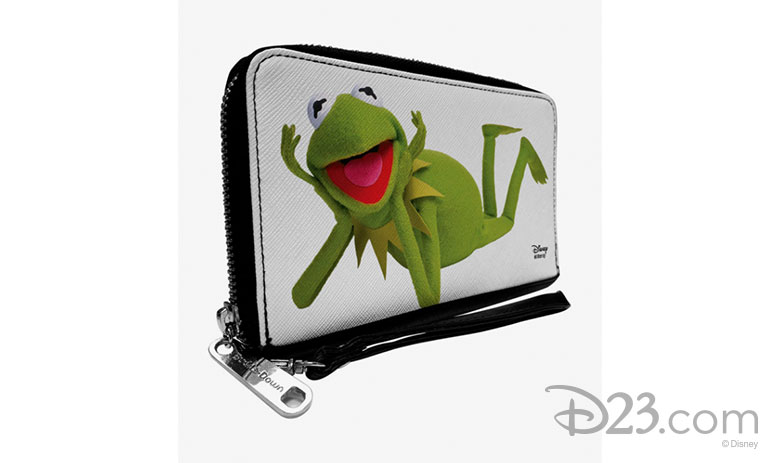 Disney The Muppets Kermit The Frog Lying Down Pose White Zip Around Wallet
This handy wallet, which happens to be made from vegan leather, offers a convenient place to hold your phone and other essentials—and we would argue that Kermit's smiling face makes this an essential in and of itself. Keep Kermit close at hand whenever you're on the go.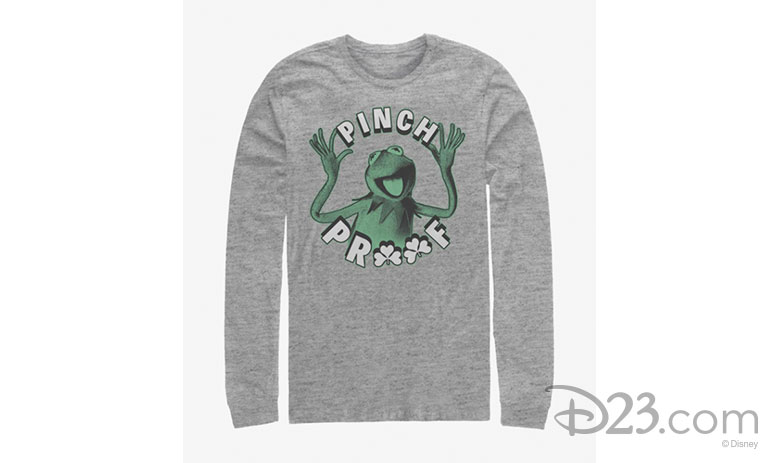 Disney The Muppets Pinch Proof Kermit Long-Sleeve T-Shirt
It may not be easy being green, but on March 17, it's recommended! Legend has it that wearing green on St. Patrick's Day will render you invisible to leprechauns and thus help you avoid their dreaded pinches. Wear this tee featuring Kermit the Frog, and feel positively pinch-proof all day long.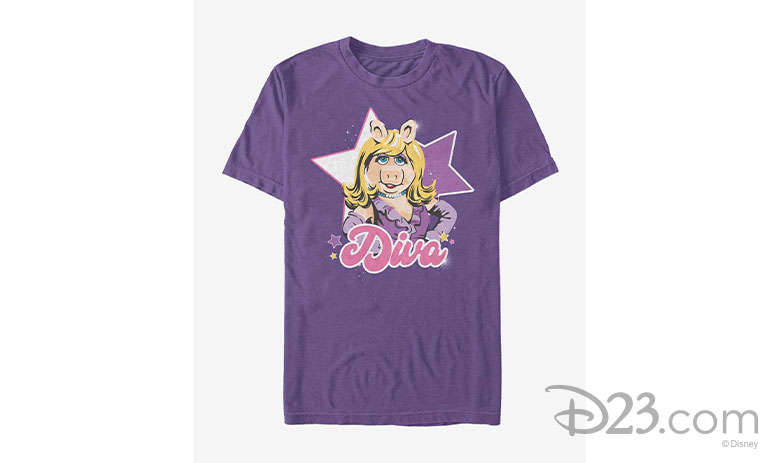 Disney The Muppets Diva Piggy T-Shirt
Some days you can't help embrace your inner diva and for Miss Piggy, that's Monday through Sunday. Piggy has always been a star in our eyes (and her own), and this tee puts her firmly in the spotlight.
* To redeem online, enter promo code D2330 to the shopping bag before or during checkout. Cannot be combined with any other offers, coupons, discounts, or promotions. Not valid towards clearance merchandise, Hamilton merchandise, Nendoroid, Nixon Watches, PopSockets, select Petunia Pickle Bottom, select Loungefly, select Funko products, select collectibles, select home goods, select jewelry, accessories, and beauty, select apparel, select books, donations, prior purchases, gift cards, taxes, or shipping. Not applicable to employees of Hot Topic, BoxLunch, Her Universe or any of their immediate family members. BoxLunch reserves the right to end or modify this promo at any time.