By Zach Johnson
With a new host and a new judge, ABC ushered in a new era of Dancing with the Stars on September 14. The season premiere proved the stalwart series isn't afraid to take risks—creatively speaking. To produce the series in the midst of a pandemic, Dancing with the Stars implemented new health and safety measures, based on guidance from government agencies and authorities, to protect cast and crew in the ballroom and behind the scenes.
"Because of COVID, we're not having backing dancers or huge set pieces. Everything is more focused on the couples than it has been in a long time," says executive producer Andrew Llinares. "COVID has pushed us in so many creative ways; even with the packages, we now have remote cameras in the studios rather than manned crews in there… It makes the packages feel more intimate, more exciting. COVID creates huge challenges for us, but it's also propelled us creatively to a place we probably wouldn't have gotten to without it. We're super-excited with where we've landed creatively in this unbelievably unique year."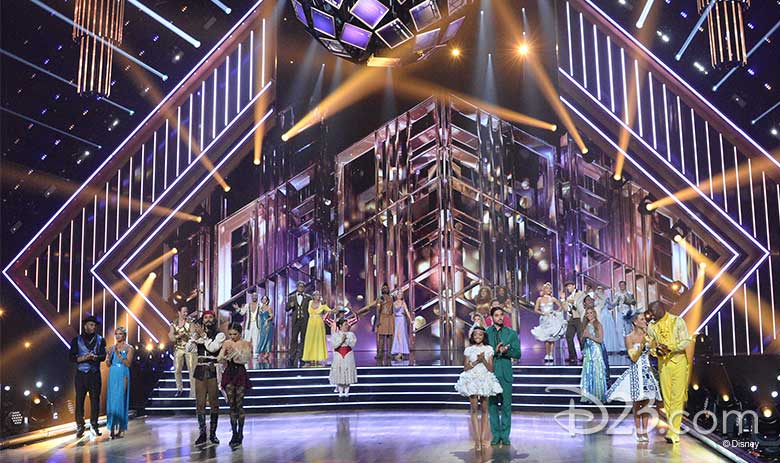 Also different this season: Judge Len Goodman is sheltering in place in the U.K., sharing his expertise remotely in pre-taped segments. Meanwhile, six-time Mirrorball champion Derek Hough has joined the judges table this season alongside veterans Carrie Ann Inaba and Bruno Tonioli. While his new role represents a "full-circle moment" for the Emmy® Award winner, Hough admits that it's also been a learning experience. "Sometimes I have to catch myself, you know, 'being a judge.' I think my inner coach, my inner teacher, wants to come out and I want to give a whole Ted Talk on how I can improve this jive in 4.5 seconds," he says with a laugh. "For me, there is a lot of compassion, understanding, and empathy for what they are going through. It's hard for people to really fathom how challenging it is to do what they are doing… My intention and my job is to elevate them, to help them on this journey, and to be honest with them—because I've been there. I've been in that position."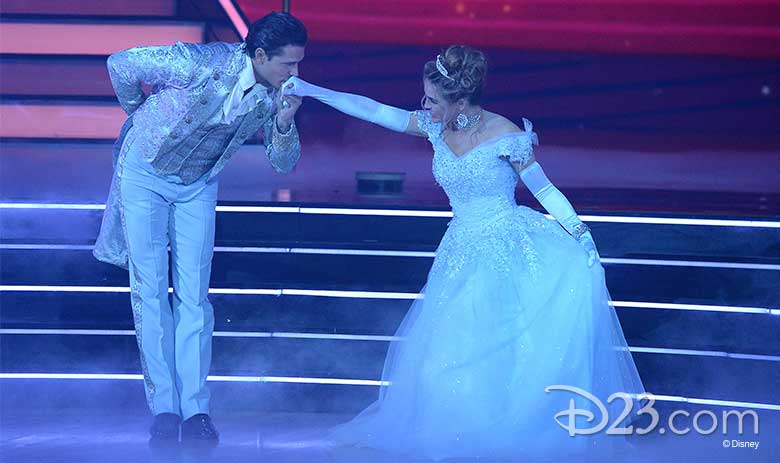 Celebrity contestants this season include Monica Aldama, Carole Baskin (eliminated September 28), Kaitlyn Bristowe, Vernon Davis, Anne Heche (eliminated October 5), Skai Jackson, Justina Machado, AJ McLean, Jeannie Mai, Jesse Metcalfe, Nelly, Nev Schulman, Charles Oakley (eliminated September 22), Chrishell Stause, and Johnny Weir, while new and returning professional dancers include Brandon Armstrong, Alan Bersten, Sharna Burgess, Cheryl Burke, Artem Chigvintsev, Val Chmerkovskiy, Sasha Farber, Jenna Johnson, Daniella Karagach, Keo Motsepe (eliminated with Heche), Peta Murgatroyd, Pasha Pashkov (eliminated with Baskin), Gleb Savchenko, Emma Slater (eliminated with Oakley), and Britt Stewart. There is an art to finding a partner for each celebrity, according to co-executive producer Deena Katz. "They get thrown into something they've never been in before," she says. "Suddenly, they're with someone they don't know. It's their mentor. It's their therapist. It's their coach. It's so many things all in one: their brother, their sister. It has to be a partnership. And from the moment they meet each other, there's trust and there's loyalty."
As for how the celebrity contestants are cast, Katz reveals, "I always say it's like a jigsaw puzzle or the best dinner party you will ever have, where you've got 15 people you would never expect to be together. But once you see them all together, you're like, 'Oh! That oddly makes sense.' The show right now is working so well because it feels very relevant."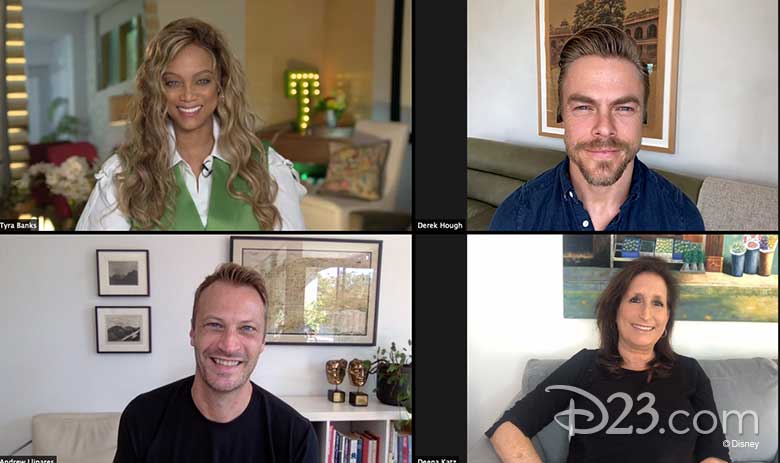 To that end, Banks brings a fresh perspective as the series' new host and executive producer. "I am having such a good time," Banks says. "When I was asked to come on as a host, I didn't say yes immediately. I had to really think about it for a couple of months to make sure I could bring something special, unique and different to a show that is such an institution and a legacy worldwide. And now I'm so happy I made this decision to come on."
Expect more creativity and ingenuity in the coming weeks. October 12 is '80s night—think "'80s music, '80s fashion, '80s movies," says Llinares. A week later, Hough will lace up his dancing shoes and join Hayley Erbert on the dance floor. "I'm very, very excited, and I'm even more excited that I'll be dancing with my lovely girlfriend," he says. "We're already planning it. We actually did a little session yesterday and woke up this morning very sore."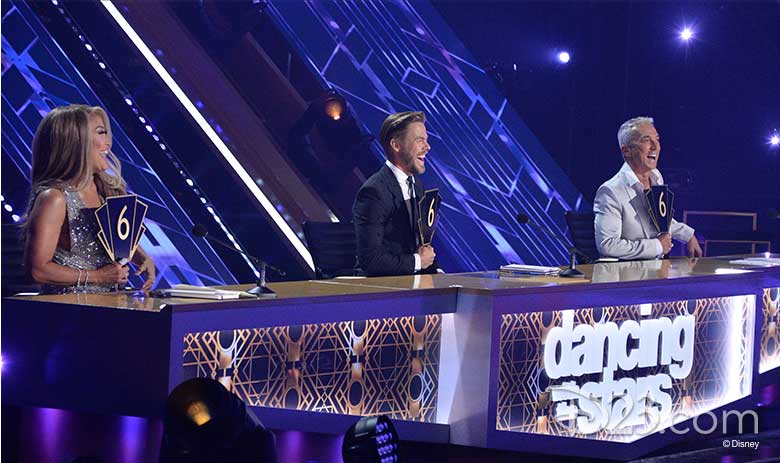 The next themed episode will fall on October 26, just before Halloween. "We are actually doing a villains night," teases Llinares. But no matter the theme, he adds, "The challenge for us, really, is: How do we make every show feel super exciting? How do we create really exciting, fun moments—and emotional moments—every single week?" Ultimately, Llinares says, "We want the show to be fun, especially this year… We just want to create something that makes people feel really good for two hours every week. Hopefully, we're doing that."
Dancing with the Stars airs Mondays at 8|7c on ABC.