UPDATE: Due to the indefinite closure of the Walt Disney Studios lot, we are canceling our D23 Member tours of The Walt Disney Studios lot and will reschedule them at a later date.  We apologize for the inconvenience. We are reaching out directly to those guests scheduled to attend and will be issuing full refunds to those members who purchased tickets. Please visit D23.com/events for updates.
Of all the fantastic places in Disney history, Walt Disney's "dream factory" in Burbank would prove to be one of the most influential. Tour The Walt Disney Studios exclusively with D23: The Official Disney Fan Club, and celebrate the historic Studios' milestone 80th anniversary in 2020!
Join your D23 tour guide on a stroll through the original Animation building, where beloved animated films, including Cinderella, Lady and the Tramp, and The Jungle Book, were created; see the historic soundstages used for filming such Disney live-action movie classics as 20,000 Leagues Under the Sea, Mary Poppins, and Pirates of the Caribbean: The Curse of the Black Pearl; plus explore the beautiful Legends Plaza, which honors those who have made significant contributions to the Disney legacy. Many guests will also recognize the exterior spaces on the lot, which have been featured in productions from the Mickey Mouse Club and The Absent-Minded Professor to Saving Mr. Banks, Muppets Most Wanted, and ABC's black-ish!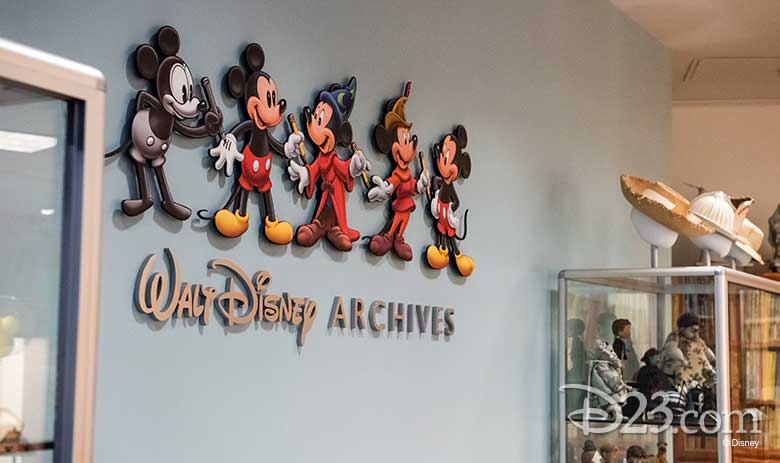 Then, explore the rich legacy and historical collections of The Walt Disney Company during a tour of the Walt Disney Archives, just in time to celebrate the storied department's 50th anniversary. To complete the epic experience, take a tour of Walt Disney's restored 3H office suite, filled with original furnishings, awards, and items from the master showman's personal collection.
We are also excited to announce that as part of the Walt Disney Archives 50th anniversary, all attendees will receive a brand-new gift that commemorates this milestone occasion.Guests will also have the opportunity to shop at the Disney Studio Store and purchase items only available on the Studio lot!
DETAILS
GENERAL, GOLD, AND GOLD FAMILY MEMBERS:  January 27, February 24, March 16, March 30, April 13, April 27
Tours will take place at The Walt Disney Studios at 9:30 a.m., 10 a.m., 1:30 p.m., and 2 p.m. Check-in will begin outside the Hyperion Bungalow at The Walt Disney Studios 30 minutes before your tour.
GOLD AND GOLD FAMILY MEMBERS ONLY: January 25, February 22, April 25
Tours will take place at The Walt Disney Studios at 9 a.m., 9:30 a.m., 10 a.m., 10:30 a.m., 12:30 p.m., 1 p.m., 1:30 p.m., and 2 p.m. Check-in will begin outside the Hyperion Bungalow at The Walt Disney Studios 15 minutes before your tour.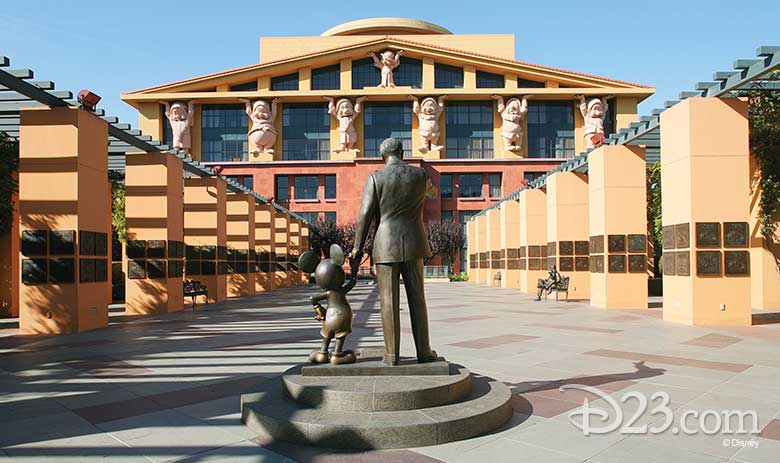 NOTES
D23 General, Gold, and Gold Family Members may reserve a ticket for themselves and one (1) guest.
Children under the age of 10 are not able to partake in this experience.
Children should be supervised. Guests under age 14 must be accompanied by a Guest age 14 or older.
D23 Members are eligible to purchase one Official Walt Disney Studios Tour each calendar year.
D23 Members who do not bring their photo IDs and tickets will not be admitted to the event.
Ticketed Members and guests who do not attend the event forfeit their place as well as all experiences, benefits, and gifts associated with the event. D23 Members must be present or guests will not gain admittance to event.
Please note, the Walt Disney Studios is a working studio lot. We reserve the right to alter the tour itinerary at any time due to work activity on the lot.  All D23 events are subject to change without notice. There are strictly no cancellations or refunds, and tickets are not transferable.
Electric Convenience Vehicles (ECVs) will not be permitted inside Walt Disney's office suite. Guests utilizing a wheelchair will need to transfer to a wheelchair supplied by the Walt Disney Archives.
Photography is permitted in most locations of the tour, but recording of any kind, including video recording, is not permitted at any time on the tour. Flash photography is not permitted in the Archives or Walt Disney's office suite.
PLEASE BE ADVISED: Filming, photography, and other recording will take place at The Walt Disney Studios during the event you will be attending. By entering the premises, you irrevocably consent to and authorize Disney Worldwide Services, Inc., its affiliates, successors, and assigns (collectively "Disney"), to photograph you, make sound recordings of you, and use such photographs and recordings throughout the world, for any purpose whatsoever in perpetuity, including, but not limited to, television broadcasts and home entertainment products, including, but not limited to, home video and DVD. All such photographs and sound recordings will be the sole property of Disney.