OVERVIEW
Celebrate the magic of the holiday season with your D23 family at Disney Springs with a special opportunity at the Disney Springs Tree Trail and exclusive shopping time at World of Disney!
DETAILS
After checking-in, D23 members and their guests will have exclusive early access to the Disney Springs Christmas Tree Trail, where you will be able to enjoy a variety of morning refreshments, including beverages sweet treats. The trail will also give you an opportunity to mingle with your fellow D23 members, D23 staff, and some other special guests from Walt Disney World.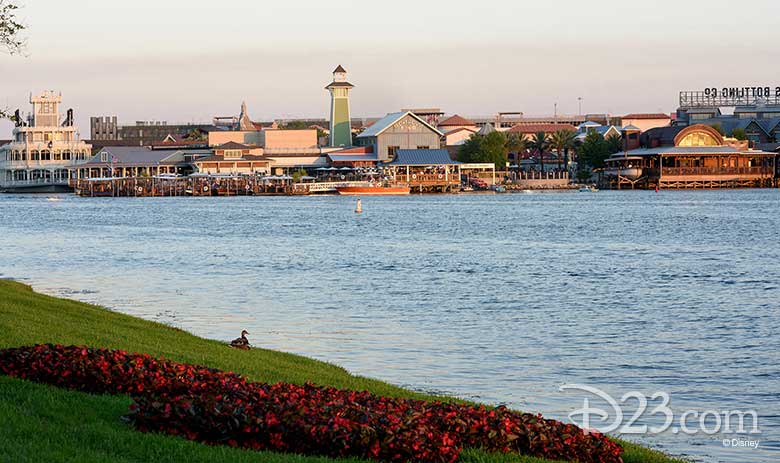 At the same time, Guests will have early access for one hour to do some holiday shopping at World of Disney to check off their shopping lists!
To commemorate the holiday occasion, all attendees will also receive an exclusive patch created just for the occasion, as well as a very special D23 calendar, featuring special artwork that will provide an early glimpse into our 2020 celebration!
Experience begins at 8:30 a.m. and will end at approximately 10:30 a.m. Check-in will begin at 8:15 a.m. outside the Disney Springs Christmas Tree Trail. Please do not expect to check in before 8:15 a.m.
Don't miss an additional opportunity to join in the Lunch with a Legend: Tom Nabbe that includes this event in the ticket price. Learn more about this limited-space opportunity here.
NOTES
D23 Gold Members may reserve a ticket for themselves and one (1) guest; D23 Gold Family Members may reserve tickets for themselves and up to three (3) guests.
There are a limited number of tickets available. D23 Members must log in by using their D23.com Gold Member account information when reserving tickets. D23 Members who do not bring their membership card and tickets will not be admitted to the event.
All Guests under age 18 must be accompanied by a parent or legal guardian to attend this D23 event.
Ticketed Members and guests who do not attend the event forfeit their place, as well as all experiences, benefits, and gifts associated with the event. D23 Members must be present or guests will not gain admittance to event.
All D23 Events are subject to change without notice. There are strictly no cancellations or refunds, and tickets are not transferable.
PLEASE BE ADVISED: Filming, photography, and other recording will take place at Paddlefish Restaurant during the event you will be attending. By entering the premises, you irrevocably consent to and authorize  Disney Worldwide Services, Inc., its affiliates, successors, and assigns (collectively "Disney"), to photograph you, make sound recordings of you, and use such photographs and recordings throughout the world, for any purpose whatsoever in perpetuity, including, but not limited to, television broadcasts and home entertainment products, including, but not limited to, home video and DVD. All such photographs and sound recordings will be the sole property of Disney.