Thirty years ago, the Black Flame Candle was ignited by an unsuspecting group of kids, inadvertently unleashing Halloween havoc and hilarity on the storied city of Salem, Massachusetts. Three sinister sisters with talents of unfathomable magic (and questionable teamwork skills) mounted brooms, mops, and vacuums in a dastardly plot to retain eternal youth. Their plans may have been foiled, but as any great witch knows, the strongest magic always has a special way of coming back…
D23: The Official Disney Fan Club lights the Black Flame Candle yet again, bringing an epic Sanderson-styled soiree to fans of the beloved Halloween Classic, in the city where the film was made! Fans are invited to "Spell-ebrate" 30 Years of Hocus Pocus with us at the historic Hawthorne Hotel, where we'll take thee away to an enchanted evening at the D23 Black Flame Ball.
Before the nighttime festivities arrive, guests will have the chance to see all the magic that Salem has to offer, on a walking tour of the city! In addition to the historic landmarks and treasures of this spellbinding city, attendees will walk in the footsteps (and pawsteps) of Max, Dani, Allison, and Thackery as tours guide all guests through the iconic filming locations from Hocus Pocus. Unless you have the means to soar above Salem with levitating cleaning supplies, there's truly no better way to experience the city where the magic all began!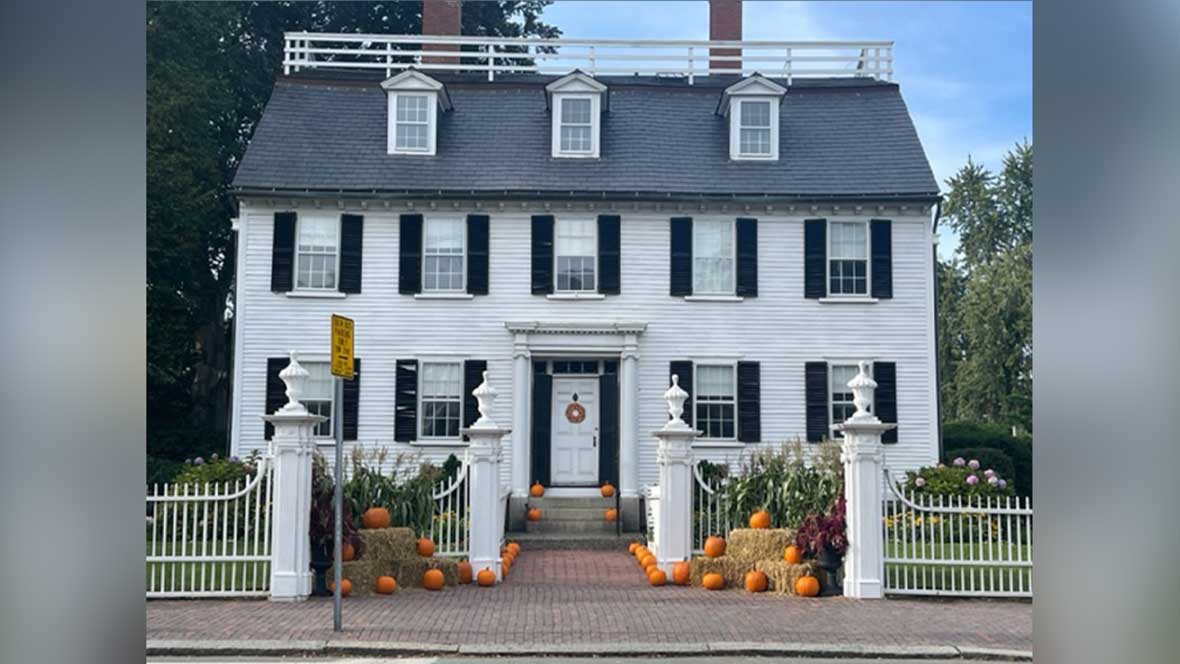 As the moon rises over this land of enchantment, the D23 Black Flame Ball begins! Reminiscent of the colorful Halloween Party seen in the film, attendees are invited to arrive in their costumed-best, channeling their inner Sanderson, "Dad-cula," or perhaps even pointy pop icon! All will then dance the night away with live music, food, libations, and entertainment that could only be summoned once every 300 years!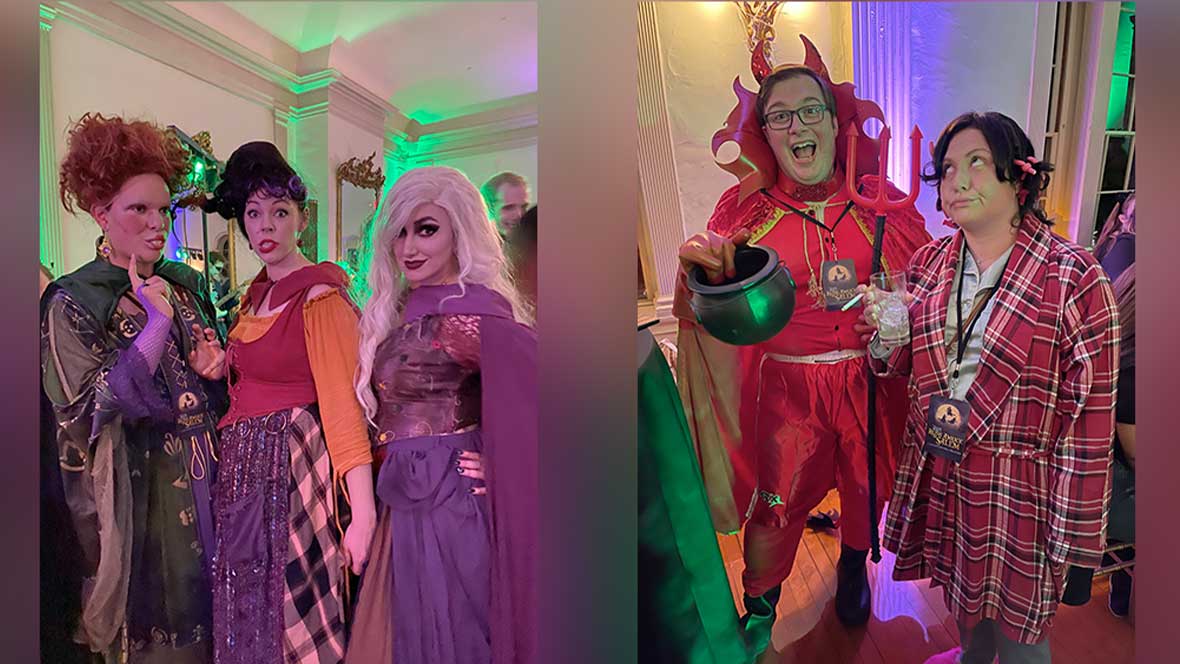 But while we're on the subject of summoning, we should warn you, partygoers should anticipate the tumultuous consequences of lighting the fabled Black Flame Candle… and word has it that a few bewitching guests are itching to crash this All Hallows Eve Ball in a glorious display of quintessential chaos and choral conjuring. (D23 is not responsible for any curses, hexes, or otherwise inexplicable urges to dance that may be placed upon attendees of this Halloween extravaganza.)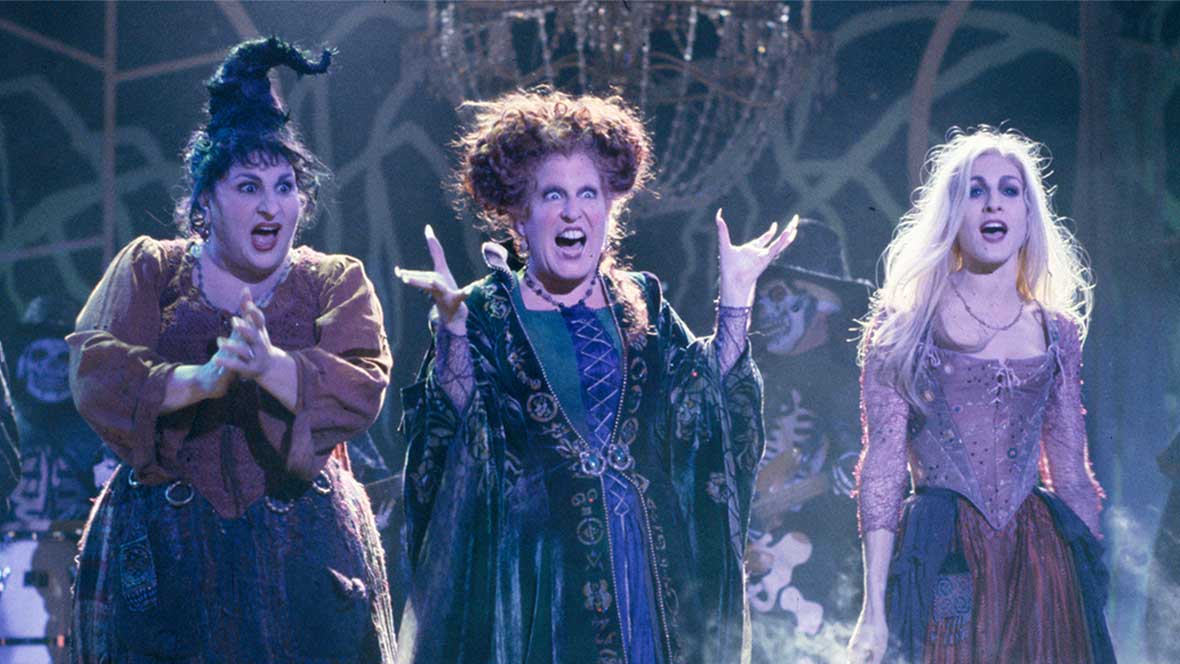 Sure to put a spell on all in attendance, the D23 Black Flame Ball will be one candlelit costumed confab you won't want to miss. We ain't lyin'!
DETAILS
EVENT INCLUDES:
Event Credential
Walking Tour of Salem, MA.
Commemorative Event Gift
Entry to D23 Black Flame Ball, which includes:

Light snacks and provisions
Curious concoctions and perfected potions at an open bar (only guests that are 21+ with valid government issued photo identification may consume alcoholic beverages)
Enchanted evening entertainment, including a live band playing Halloween hits
You will be required to show a photo ID.
NOTES
D23 Members may reserve a ticket for themselves and up to two (2) guests.
Each attendee must have a ticket in their possession for entry.
There are a limited number of tickets available. D23 Members must log in by using their D23.com Member account information when reserving tickets.
D23 Members who do not bring their membership card and tickets may not be admitted to the event. Membership card may be a physical card or a digital membership card found in the D23 App.
Guests under 18 years of age must be accompanied by a guest 18 years of age or older to attend this D23 event.
Ticketed Members and guests who do not attend the event forfeit their place, as well as all experiences, benefits, and gifts associated with the event. D23 Members must be present or guests will not gain admittance to the event.
All D23 events are subject to change without notice. All ticket sales are final. There are strictly no cancellations or refunds regardless of reason (including, without limitation, due to illness, change in travel plans, etc.) and tickets are not transferable.
PLEASE BE ADVISED – Permission to Film/Photograph/Record: Filming, photography, and other recording will take place during the event you will be attending. By entering the premises for the event, you irrevocably consent to and authorize Disney Worldwide Services, Inc., its parent, affiliated, and subsidiary companies, and their respective successors and assigns (collectively "Producer") to photograph and make sound recordings of you and any children accompanying you (as may be applicable) and to use such photographs and recordings throughout the universe, in whole or in part, for any purpose whatsoever in all known and hereafter existing media and in any language in perpetuity. All such photographs and sound recordings will be the sole property of Producer.