D23 Members are invited to a special Grand Opening Preview of Inside the Walt Disney Archives: 50 Years of Preserving the Magic at the Bowers Museum in Santa Ana, California, on Wednesday, March 4, 2020.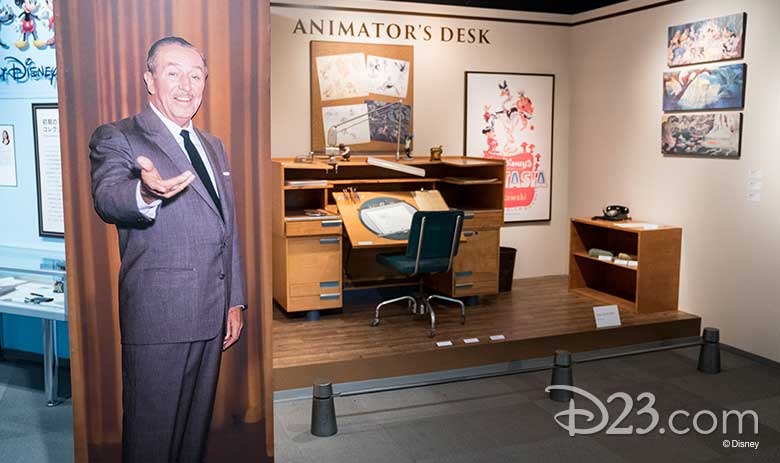 DETAILS
D23 Gold and Gold Family Members are invited to be among the first to "step into the Walt Disney Archives" as they walk through a dazzling display of more than 400 objects, including original artwork, costumes, and props that tell the story of the Archives, The Walt Disney Company, and Walt Disney himself. From nostalgic classics such as never-before-displayed sketches for Fantasia and Disneyland's Haunted Mansion attraction, to modern-day favorites like super hero costumes and maquettes of favorite characters from Frozen, this enchanting exhibition is an immersive treasure trove that the entire family will love.
This special D23 experience will begin with a welcome reception at the Bowers Museum's John M. Lee Court, where D23 Members can meet and mingle with their fellow Members while enjoying heavy hors d'oeuvres as well as a hosted beer and wine bar. We will then gather for a special dedication moment featuring Becky Cline, Director of the Walt Disney Archives and Michael Vargo, Head of D23 and the Walt Disney Archives.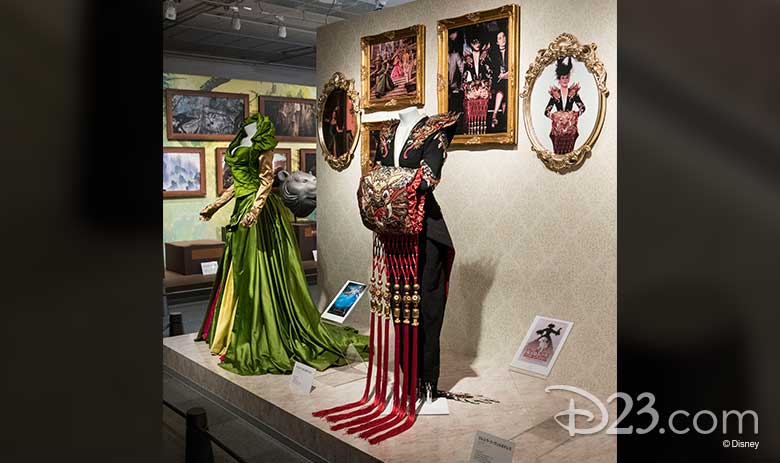 As the exhibit is declared open, guests will then be able to enjoy the expansive 10,000 square-foot exhibit celebrating nearly 100 years of the Walt Disney Company's rich history. As a special bonus for D23 Members attending this preview, we will also be offering two panel presentations with the Walt Disney Archives staff sharing insights into the process of curating and preserving such rich artifacts.
The evening will also allow opportunities to shop at the Bowers museum store and visit some of their other exhibitions. Desserts and coffee will also be available until 9 p.m.
To commemorate the occasion, all guests will receive a special parting gift.
The event will begin at 5 p.m. at the Bowers Museum and will last approximately until 9 p.m.
NOTES
D23 Gold Members may reserve a ticket for themselves and one (1) guest. D23 Gold Family Members may reserve a ticket for themselves and three (3) guests.
All Guests under age 18 must be accompanied by a parent or legal guardian to attend this D23 event.
Children under three years of age receive complimentary admission.
D23 Members attending must bring their photo ID and event tickets or they will not be admitted to the event.
Ticketed Members and guests who do not attend the event forfeit their place as well as all experiences, benefits, and gifts associated with the event.
D23 Members must be present for their guests to gain entry to the event.
All D23 Events are subject to change without notice. There are strictly no cancellations or refunds, and tickets are not transferable.
PLEASE BE ADVISED: Filming, photography, and other recording will take place at THE BOWERS MUSEUM in Santa Ana, CA during the event you will be attending. By entering the premises, you irrevocably consent to and authorize Disney Worldwide Services, Inc., its affiliates, successors, and assigns (collectively "Disney"), to photograph you, make sound recordings of you, and use such photographs and recordings throughout the world, for any purpose whatsoever in perpetuity, including, but not limited to, television broadcasts and home entertainment products, including, but not limited to, home video and DVD. All such photographs and sound recordings will be the sole property of Disney.