OVERVIEW
D23 Gold and Gold Family Members have a chance to be among the first to see an advance screening of Disney and Pixar's Toy Story 4!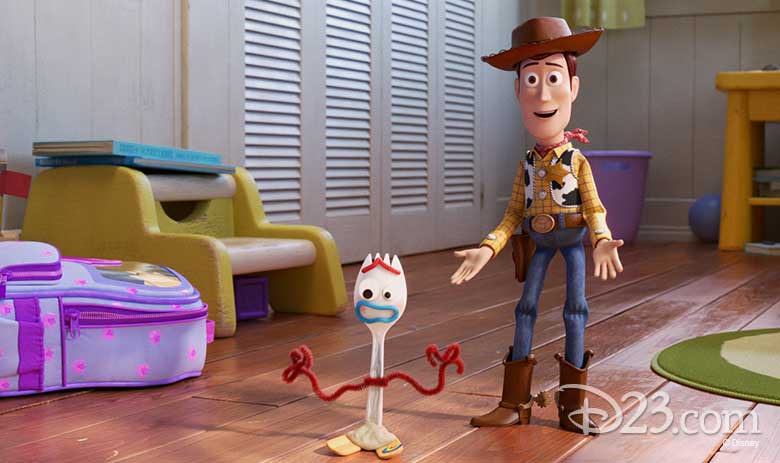 DETAILS
Available Exclusively to D23 Gold and Gold Family Members.
These exclusive screenings will be held in the following cities on Wednesday, June 12:
San Francisco, CA – SOLD OUT
Chicago, IL – SOLD OUT
Dallas, TX – SOLD OUT
Washington, D.C. – SOLD OUT
Philadelphia, PA – SOLD OUT
Houston, TX – SOLD OUT
Seattle, WA – SOLD OUT
Boston, MA – SOLD OUT
Atlanta, GA – SOLD OUT
Phoenix, AZ – SOLD OUT
Salt Lake City, UT – SOLD OUT
Denver, CO – SOLD OUT
Orlando, FL – SOLD OUT
San Diego, CA – SOLD OUT
Miami, FL – SOLD OUT
Minneapolis, MN – SOLD OUT
Detroit, MI – SOLD OUT
Austin, TX – SOLD OUT
Cleveland, OH – SOLD OUT
Las Vegas, NV – SOLD OUT
St. Louis, MO – SOLD OUT
This exclusive screening will be held in Burbank on Tuesday, June 18:
Burbank – SOLD OUT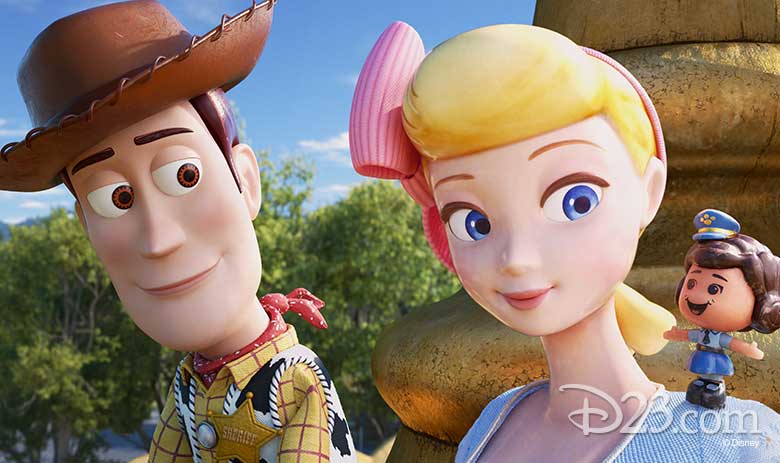 You will be required to bring the following for admittance:
Proof of an active D23 Membership (Membership Card) and photo ID
Event ticket
Woody (voice of Tom Hanks) has always been confident about his place in the world and that his priority is taking care of his kid, whether that's Andy or Bonnie. So when Bonnie's beloved new craft-project-turned-toy, Forky (voice of Tony Hale), declares himself as "trash" and not a toy, Woody takes it upon himself to show Forky why he should embrace being a toy. But when Bonnie takes the whole gang on her family's road trip excursion, Woody ends up on an unexpected detour that includes a reunion with his long-lost friend Bo Peep (voice of Annie Potts). After years of being on her own, Bo's adventurous spirit and life on the road belie her delicate porcelain exterior. As Woody and Bo realize they're worlds apart when it comes to life as a toy, they soon come to find that's the least of their worries.
Directed by Josh Cooley (Riley's First Date?) and produced by Mark Nielsen (associate producer Inside Out) and Jonas Rivera (Inside Out, Up).
Disney and Pixar's Toy Story 4 ventures to U.S. theaters on June 21, 2019.
Rated PG
NOTES
D23 Gold Members may reserve a ticket for themselves and one (1) guest.
D23 Gold Family Members may reserve a ticket for themselves and up to three (3) guests.
Filming or other recording devices during this premiere screening inside the theater is prohibited.
There is a very limited number of tickets available. D23 Members will be required to provide their membership number when reserving tickets. D23 Members who do not bring their membership card and tickets may not be admitted to the event.
Ticketed Members who do not attend the event forfeit their place, as well as all experiences, benefits, and gifts associated with the event. D23 Members must be present, or guests will not gain admittance to event.
We kindly ask that you only reserve tickets if you plan to attend. Failure to attend after reserving a ticket may affect your opportunity to access such experiences in the future.
All D23 Events are subject to change without notice. There are strictly no cancellations or refunds, and tickets are not transferable.
PLEASE BE ADVISED: Filming, photography, and other recording may take place at the event you will be attending. By entering the premises, you irrevocably consent to and authorize The Walt Disney Company, its affiliates, successors, and assigns (collectively "Producer"), to photograph you, make sound recordings of you, and use such photographs and recordings throughout the world, for any purpose whatsoever in perpetuity, including, but not limited to, television broadcasts and home entertainment products, including, but not limited to, home video and DVD. All such photographs and sound recordings will be the sole property of Producer.