By Courtney Potter
Human and canine. The partnership between people and pups has continued for millennia, and with good reason… there are few things better than coming home from a long day's work, or a family trip, and seeing your beloved pooch—their tail wagging away, waiting for any and all "scritches" from their adoring family. As even Walt Disney once said, "Dogs are known and loved in every land."
There are many special dogs from around the worlds of Disney—and in celebration of the July 21 premiere of Disney+'s new original series Turner & Hooch, we're taking a look at nine "very good boys," both animated and live-action. The bonus? You can see all of them in action right now on Disney+!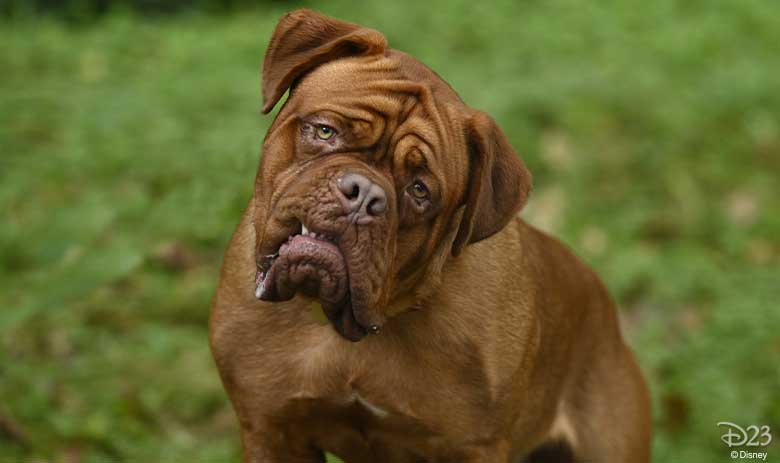 Hooch from Turner & Hooch
Obviously, we've got to start off with the pup of the hour: The drool-tastic French Mastiff named Hooch, soon to be seen in Disney+'s Turner & Hooch. He very much resembles the original Hooch, first featured in the 1989 fan-favorite comedy starring Tom Hanks as buttoned-up small-town detective Scott Turner—only this time, Hooch is ruffling up the life of Turner's son, an ambitious U.S. Marshal. Heartwarming hijinks will no doubt ensue. Stream the '89 Turner & Hooch now on Disney+, and look for the series beginning Wednesday, July 21.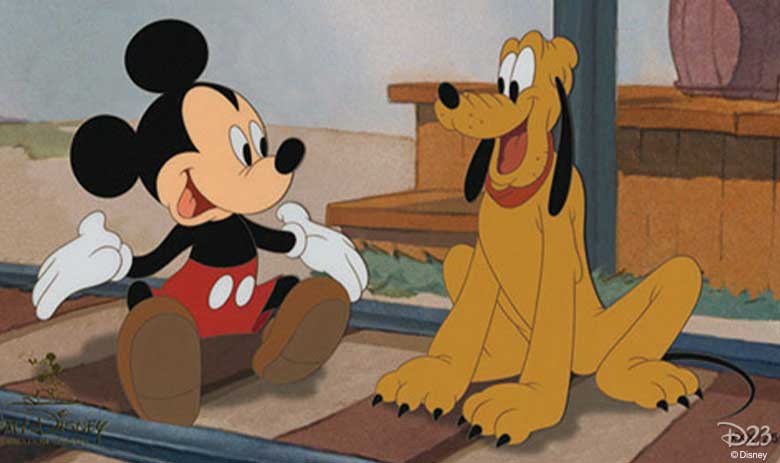 Pluto
How could there ever be a list of Disney dogs that doesn't include the original "very good boy"? The character that would become Pluto made his first-ever appearance in the Mickey Mouse cartoon The Chain Gang in 1930—and he's been delighting audiences with hilarious antics ever since. On Disney+, you can see this beloved pooch in action in various animated shorts, including Pluto's Sweater, Society Dog Show, and Pluto's Surprise Package.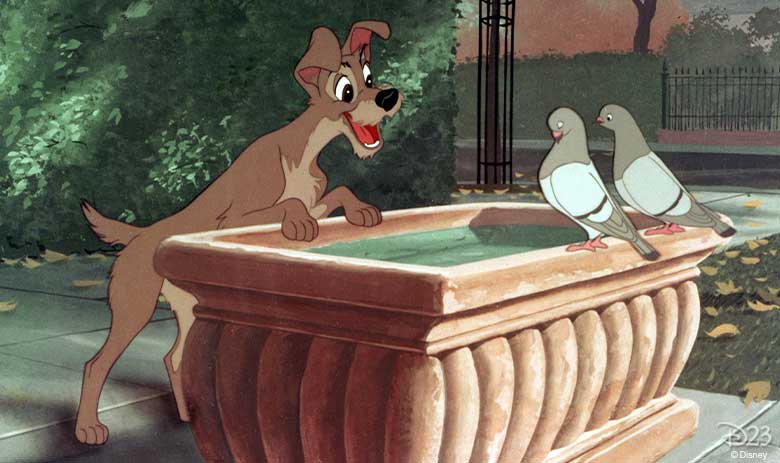 Tramp from Lady and the Tramp
To paraphrase the song, he's a scoundrel, a rounder, and a cad—but we love him anyway. Tramp from Disney's 1955 animated film Lady and the Tramp is a devil-may-care mutt who lives in the railroad yards… but he's got a heart of gold, and that's what attracts Lady, beautiful young cocker spaniel from a much fancier neighborhood. Unless you've been woefully sheltered for years, you won't be surprised to learn they do indeed live happily ever after. Whip up a spaghetti dinner and watch the film—as well as its 2019 live-action reimagining—on Disney+ now.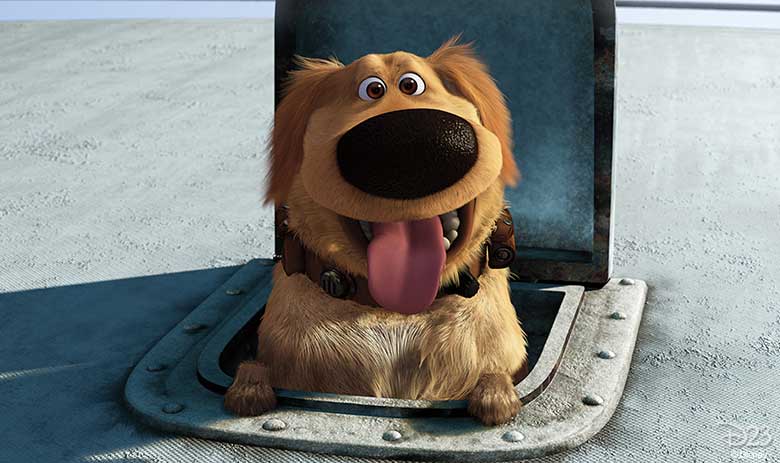 Dug from Up
This particular "very good boy" is able to let you know everything he's thinking, thanks to a special device around his neck… As seen in 2009's Up, Dug is a lovable canine whose thoughts are excitedly interpreted through a talking dog collar. He's just one of the adorable, warm-hearted characters that populate this Oscar® nominated film, which you can stream on Disney+.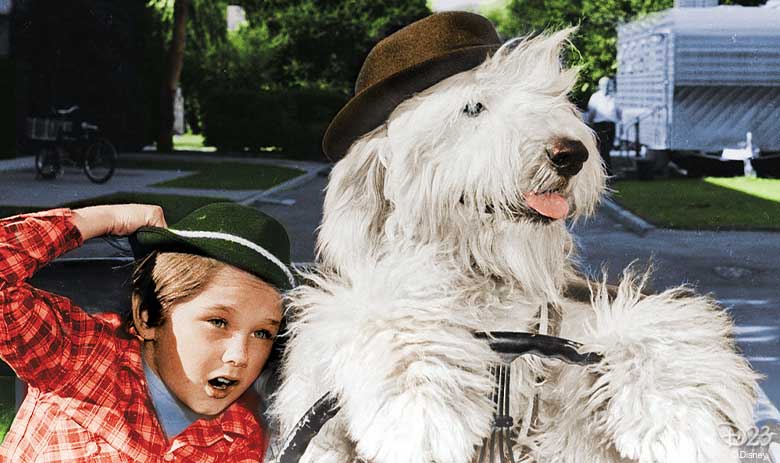 Wilby the dog from The Shaggy Dog
The first live-action comedy from Disney, The Shaggy Dog premiered in 1959 and starred Disney Legend Tommy Kirk as Wilby Daniels, a smart-aleck teenager with a dog-hating mail-carrier father (fellow Disney Legend Fred MacMurray) … things take a shenanigan-filled turn when a museum's magic ring transforms Wilby into a Bratislavian sheep dog! See the supremely fluffy Wilby in action on Disney+ (which also features its 1976 sequel starring Dean Jones).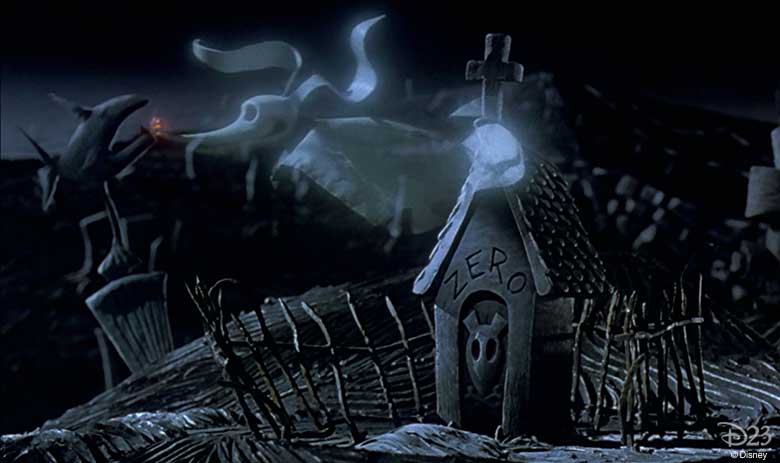 Zero from Tim Burton's The Nightmare Before Christmas
Who says ghostly apparitions can't also be "very good boys"? Just ask Zero from Tim Burton's The Nightmare Before Christmas… It's he who lights the way for Jack Skellington as he tries to save Santa Claus from the evil clutches of Oogie Boogie and restore the real holiday to the residents of Christmastown. Prepare yourself for both upcoming holidays (they'll be here before we know it!) by watching the film on Disney+.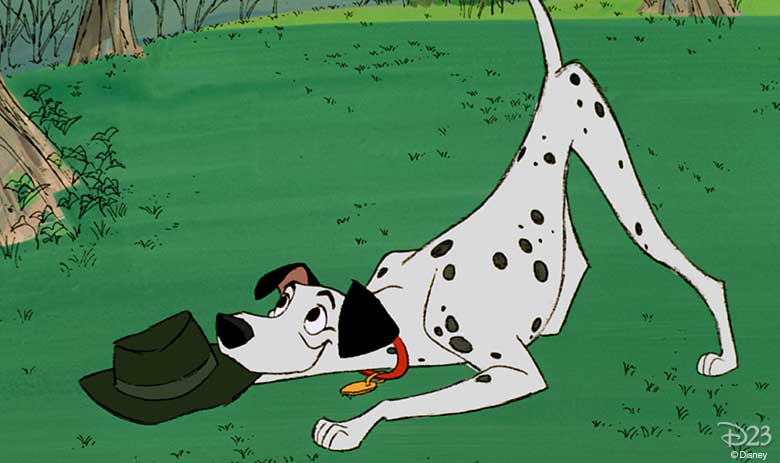 Pongo from One Hundred and One Dalmatians
One Hundred and One Dalmatians, which debuted in 1961, is chock full of "very good boys"—including the clever Pongo, who schemes not only to marry the terrifically cute Perdita, but also to have his owner, Roger, marry Perdita's owner, Anita. Disney+ has you covered from all angles, should you need a dalmatian fix… there's the animated film; the 1996 live-action film starring Glenn Close as evil Cruella de Vil; that film's 2000 sequel; and several pup-related animated series.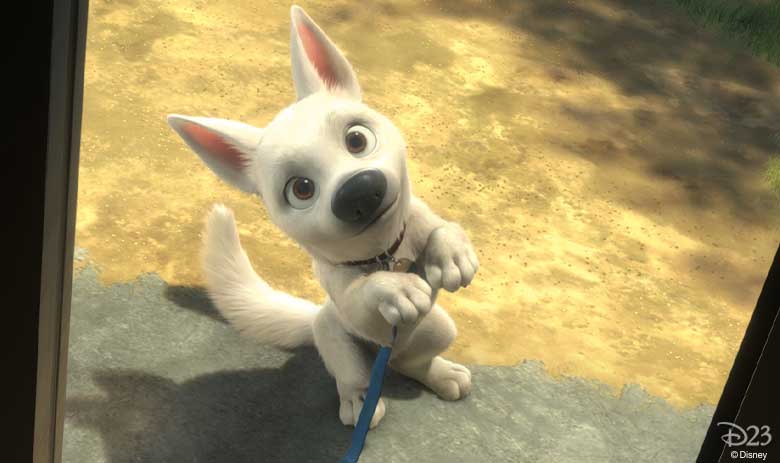 Bolt from Bolt
This particular "doggo" is such a good boy, he was a celebrity in his own right! In this 2008 film from Walt Disney Animation Studios, Bolt—the canine star of a hit TV show—is accidentally shipped from his Hollywood soundstage to New York City, where he begins his biggest adventure yet… a cross-country journey through the real world to get back to his owner and co-star, Penny (voice of Miley Cyrus). Stream it on Disney+ today!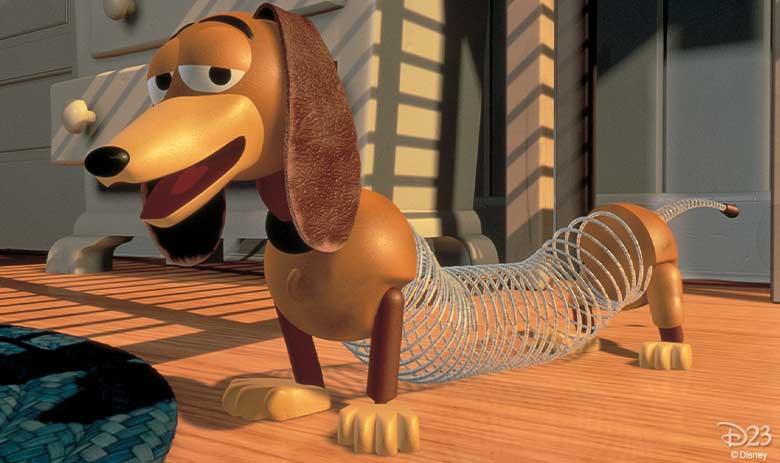 Slinky Dog from the Toy Story franchise
Here's a "very good boy" who even has his own attraction—Slinky Dog Dash, inside Toy Story Land at Disney's Hollywood Studios park! Slinky Dog debuted in the first Toy Story and has since gone on to bring his signature slink-tacular style to the rest of the franchise. He may not be very cuddly, but he can certainly stretch to any occasion. See him in action in all four films, now streaming on Disney+.