By the D23 Team
We've all been there—using our mobile device when suddenly, it slips out of our hands. Thankfully, a good case can make sure nothing too serious happens… bonus points for ones that also illustrate our love for all things Disney. And what better way to wear that fandom with pride and keep our devices safe than with an OtterBox case?
We've put together a list of a few of our favorite Disney-fied OtterBox cases, and they're ones we're convinced you'll enjoy, too.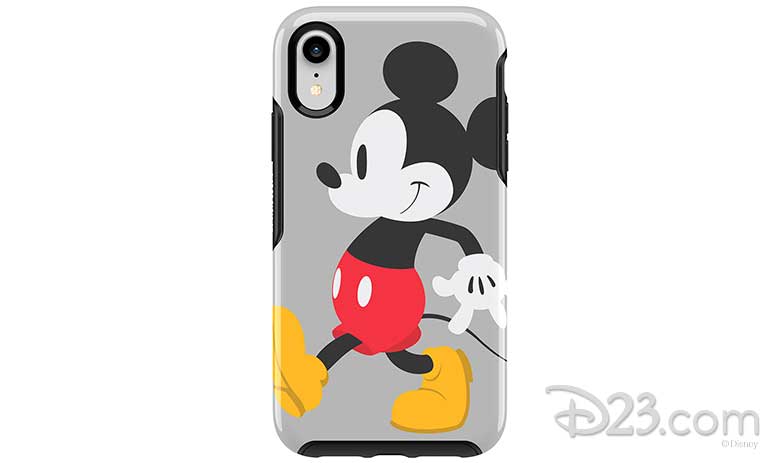 Disney Classics
This truly adorable series of sleek cases features Mickey Mouse and Minnie Mouse—as well as a Mickey name "scramble"—and they're sure to keep your inner kid entertained. We especially like the Den Series mount for Google Home Mini… those ears? The red shorts? It's like having Mickey right there in your living room!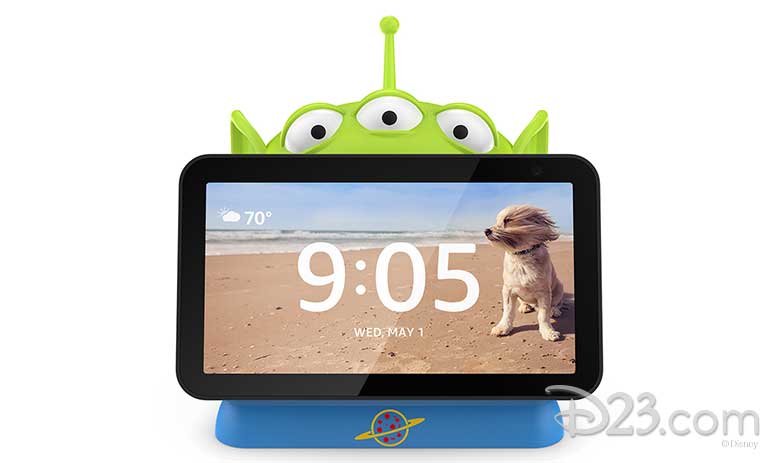 Alien Den Series
"Ooo-ooo-ooh!" Searching for something to bring a little fun to your Amazon Echo 5? Look no further than the Den Series Amazon Echo Show 5 stand featuring everyone's favorite green alien from Disney and Pixar's Toy Story franchise. Make sure to use it to order pizza at least once…
Star Wars
OtterBox has a ton of very cool Star Wars-related cases; their Galactic Collection features images of R2-D2, Darth Vader, Boba Fett, and more… while the Solo: A Star Wars Story series spotlights Chewbacca and the Millennium Falcon. The force is strong with all of these cases…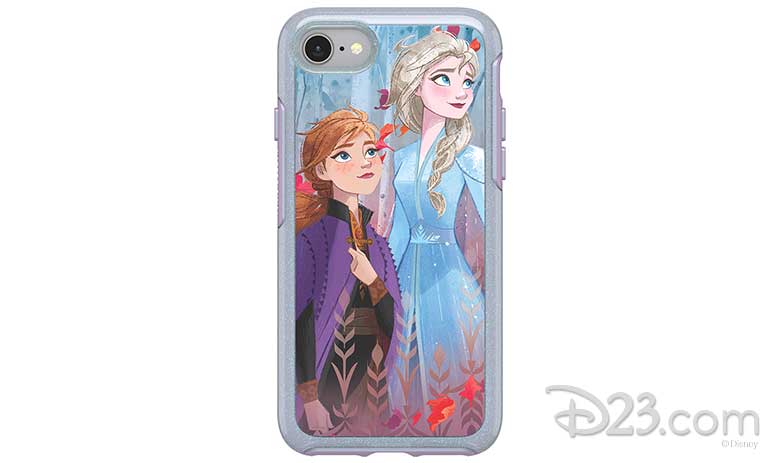 Frozen 2
Available for several editions of the iPhone, this adorable case features spirited sisters Anna and Elsa from Frozen 2, set against a beautiful backdrop. It's important to have that phone protected when going "Into the Unknown," right?
Marvel Avengers
Amazing OtterBox cases, assemble! You've got to check out these fabulous Marvel-themed cases, featuring the likes of Iron Man, Captain Marvel, Black Panther, and yes—even Thanos!