By Zach Johnson
Beat the summer heat by staying inside and streaming the 2006 animated adventure Ice Age: The Meltdown, which joins the Disney+ library this Friday. That same day, the streaming service will debut a new episode of The Mysterious Benedict Society and premiere two new original documentary films: Playing with Sharks and Stuntman. Last but certainly not least, Disney Channel will broadcast a magical episode of The Owl House on Saturday.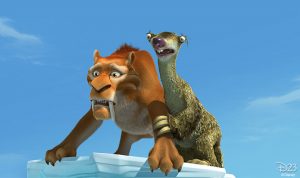 Ice Age: The Meltdown—Friday, July 23, on Disney+
As global warming melts their surroundings, sloth Sid (voice of John Leguizamo), saber tooth tiger Diego (voice of Denis Leary), mammoth couple Manny (voice of Ray Romano) and Ellie (voice of Queen Latifah), and possum brothers Crash (voice of Seann William Scott) and Eddie (voice of Josh Peck) must survive a flood and emerge as a unified family.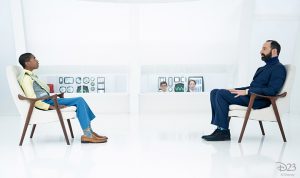 The Mysterious Benedict Society—Friday, July 23, on Disney+
Mr. Benedict (Tony Hale) reveals the truth about his past with Dr. Curtain (Hale)—and how he may be partly to blame for the latter's misdeeds. The adults agree the mission has gotten too dangerous to continue. In addition, Sticky (Seth B. Carr) is given a special task during Messenger duty and begins to question his loyalties. Meanwhile, Kate (Emmy DeOliveira) and Reynie (Mystic Inscho) develop their respective friendships with Martina (Saara Chaudry) and Curtain's son, SQ (Ricardo Ortiz), in order to advance their mission.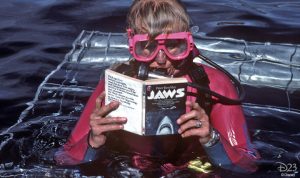 Playing with Sharks—Friday, July 23, on Disney+
A true pioneer in both underwater filmmaking and shark research, Valerie Taylor is a living legend and icon in the underwater world whose life's work has become the basis for much of what we know about sharks today. Through remarkable underwater archival footage, along with interviews with Taylor herself, this original documentary feature follows this daring ocean explorer's trajectory from champion spearfisher to passionate shark protector.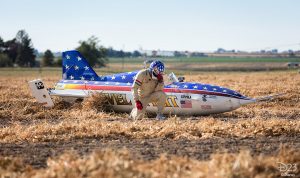 Stuntman—Friday, July 23, on Disney+
Millions have seen his work, but nobody has seen his face. Kurt Mattila's documentary follows professional stuntman Eddie Braun as he attempts one of the most dangerous stunts in history. Contemplating retirement and having survived over three decades of car crashes, explosions, high falls, and death-defying leaps, Braun decides to finish out his career by recreating the infamous Snake River Canyon rocket jump, a televised event that almost killed the man who inspired him to become a professional stuntman: Evel Knievel.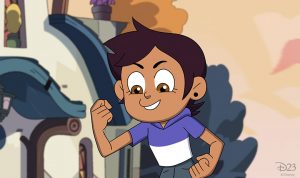 The Owl House—Saturday, July 24, at 10 a.m. ET on Disney Channel
In the all-new episode "Eda's Requiem," an exceptional witch from her past enlists Eda (voice of Wendie Malick) in a rebellion against Emperor Belos (voice of Matthew Rhys).