By Zach Johnson
This week, Disney+ takes us to the cosmos with the new docuseries Among the Stars, debuting Wednesday with all six episodes. That same day, the film Black Widow will become available for all Disney+ subscribers to enjoy—no Premier Access required! As if that weren't enough to look forward to, the season finale of Turner & Hooch will stream Wednesday on Disney+. The next night, Disney Junior will air the primetime special Mickey's Tale of Two Witches to get you in the spooky spirit. Hulu, meanwhile, will debut its new original competition series Baker's Dozen on Thursday, adding some sweetness to the week.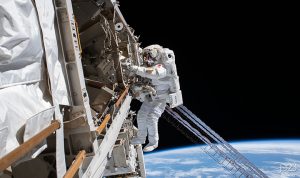 Among the Stars—Wednesday, October 6, on Disney+
All episodes of this six-part docuseries debut simultaneously, giving audiences fly-on-the wall access into the wider world of NASA, with cameras on Earth and in space. NASA astronaut Captain Chris Cassidy is on a quest to get back in his spacesuit for one last mission. This series follows Cassidy and the wider team who take on missions that risk life, limb, and reputation for the greater good of humankind. Join them as their missions unfold.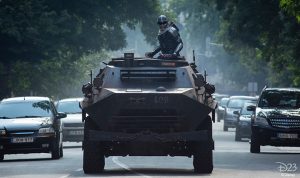 Black Widow—Wednesday, October 6, on Disney+
In Marvel Studios' action-packed thriller, Natasha Romanoff aka Black Widow (Scarlett Johansson) confronts the darker parts of her ledger when a dangerous conspiracy with ties to her past arises. Pursued by a seemingly unstoppable force, she must reconcile her past as a spy and the broken relationships left in her wake long before she became an Avenger.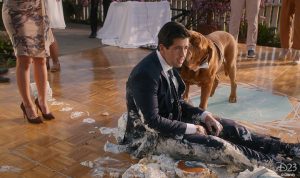 Turner & Hooch—Wednesday, October 6, on Disney+
Things get rough in the season finale, "Bite Club." On the heels of being captured, Scott (Josh Peck) is desperate to escape and reunite with Hooch. With no way out, he realizes his only hope is to team up with Nuke, an angry pit bull who badly needs a friend. Laura Turner (Lyndsy Fonseca) rounds up every person and dog she can find to rescue her brother Scott, stop Walton (Mike Dopud), and pull off a daring rescue before it's too late.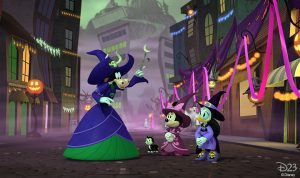 Mickey's Tale of Two Witches—Thursday, October 7, at 7 p.m. ET on Disney Junior
On Halloween, Mickey tells Pluto a story about two witches-in-training, Minnie the Wonderful and Daisy Doozy, who must pass four tests to graduate from the Witch Academy in Happy Haunt Hills. Although Daisy isn't confident about passing, she and Minnie join forces, along with Count Mickula and the gang, to defeat a mischievous ghost.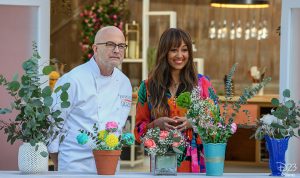 Baker's Dozen— Thursday, October 7, on Hulu
Amateur bakers go head to head with seasoned professionals in this eight-episode series. Join hosts Tamera Mowry-Housley and Bill Yosses for this fast-paced competition series that will determine the best baker of all! Which of the 13 bakers has what it takes to create the next viral baking sensation, win the golden rolling pin, and take home the cash prize?