By Zach Johnson
This Tuesday, tune in for the FX network premiere of 20th Century Studios' Alita: Battle Angel. Later that night, SHARKFEST continues with an encore presentation of Orca vs. Great White on Nat Geo WILD. The second season of Short Circuit drops Wednesday, while the season finale of The Mysterious Benedict Society streams Friday—available only on Disney+. Don't miss the fourth season Madagascar: A Little Wild, debuting Friday on Hulu.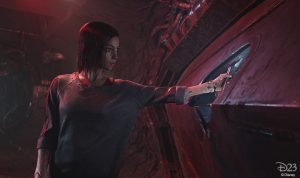 Alita: Battle Angel—Tuesday, August 3, at 7:30 p.m. ET on FX
From filmmakers James Cameron and Robert Rodriguez comes an epic adventure of hope and empowerment. When Alita (Rosa Salazar) awakens in a future world she has no memory of who she is, she is taken in by the compassionate Dr. Dyson Ido (Christoph Waltz). As Alita learns to navigate her new life and the treacherous streets of Iron City, Ido tries to shield her from her mysterious past. Despite Ido's best efforts, Alita's street-smart new friend, Hugo (Keean Johnson), offers to help trigger her memories. But it's only when the corrupt, deadly forces that run Iron City target Alita that she unlocks a clue to her past: She has unique fighting abilities, and she could be the key to saving her family, her friends, and the world she's come to love. Rounding out the cast are Mahershala Ali as Vector, Lana Condor as Koyomi, Jennifer Connelly as Dr. Chiren, Ed Skrein as Zapan, Eiza González as Nyssiana, Jackie Earle Haley as Grewishka, and Casper Van Dien as Amok.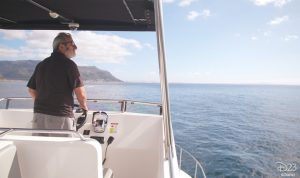 Orca vs. Great White—Tuesday, August 3, at 10 p.m. ET on Nat Geo WILD
Off the coast of South Africa in 2017, orcas began hunting and killing great white sharks. Now, researchers in New Zealand set out to discover if it could happen again. Diving with several shark populations on New Zealand's southern coast, they investigate this murder mystery as they wonder whether local orcas have developed a taste for great white sharks.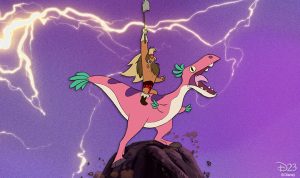 Short Circuit—Wednesday, August 4, on Disney+
If you could tell any story with the team of talented artists at Walt Disney Animation Studios, what would you create? Welcome to Short Circuit, an experimental, innovative program where anyone at the Studio can pitch an idea and get selected to create their own short film. Season two features five new short films: Dinosaur Barbarian, directed by Kim Hazel; Going Home, directed by Jacob Frey; Crosswalk, directed by Ryan Green; Songs to Sing in the Dark, directed by Riannon Delanoy; and No. 2 to Kettering, directed by Liza Rhea.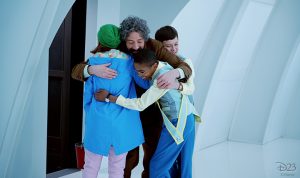 The Mysterious Benedict Society—Friday, August 6, on Disney+
In the season finale, Mr. Benedict (Tony Hale), Rhonda (MaameYaa Boafo), and Number Two (Kristen Schaal) arrive at The Institute, ready to take down Dr. Curtain (Hale) and his minions. Meanwhile, the kids form an elaborate plan to destroy the Whisperer—for good!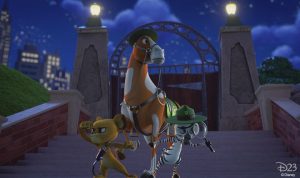 Madagascar: A Little Wild—Friday, August 6, on Hulu
In season four of the animated series, fearless friends Alex (voice of Tucker Chandler), Marty (voice of Amir O'Neil), Gloria (voice of Shaylin Becton), and Melman (voice of Luke Lowe) embark on bigger adventures in their concrete jungle: New York City. Melman loses his first tooth; Gloria plans a flashy production for a shy hermit crab with a secret talent; and a snowstorm hits the city, blocking Kate (voice of Jasmine Gatewood) from the habitat.