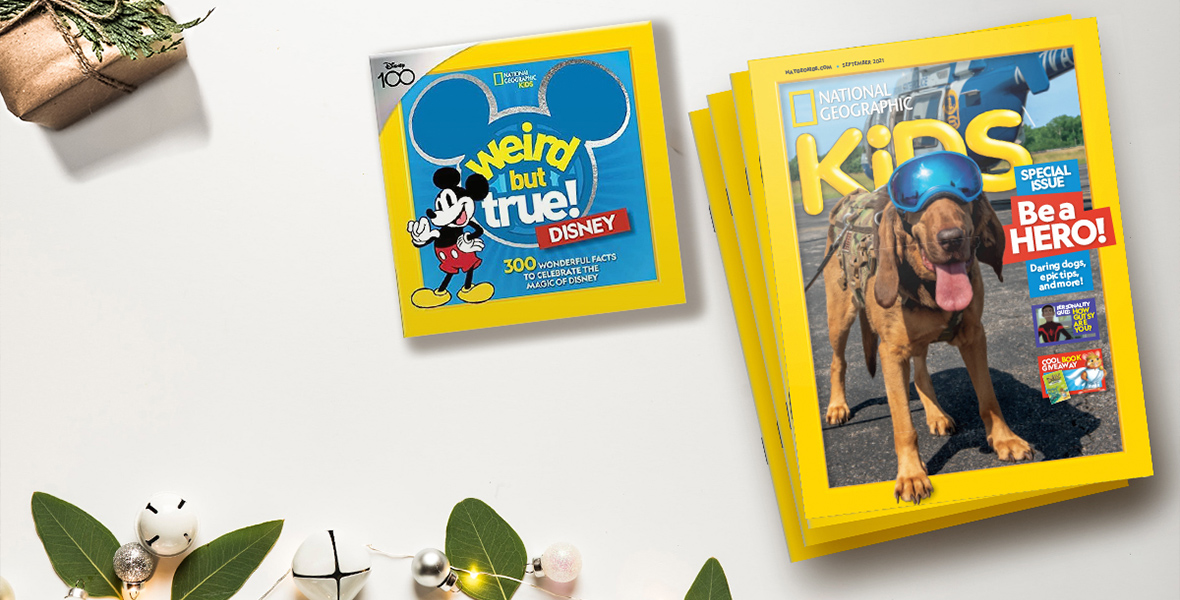 The holiday season is around the corner, and it comes with an exclusive Nat Geo Kids limited-time offer for D23 Members!
This offer is available to ALL D23 Members.
Give a child in your life the gift of learning with Nat Geo.
D23 Members will receive 10% Off National Geographic Kids 1-Year Subscription + National Geographic Weird But True! Disney book, which is part of the Disney100 collection.
Exclusive offer for D23 Members: free Weird But True! Disney with 10% off annual subscription to National Geographic Kids magazine. The one-year subscription includes 10 issues of National Geographic Kids and the latest edition of Weird But True! Disney, which is part of the Disney100 collection.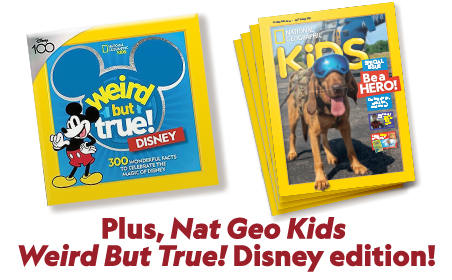 NOTE
If you are under 18 years old, your parent or guardian must fill out this subscription form for you.
Automatic Renewal Program: Now your gift recipient(s) will never miss an issue of National Geographic Kids! Your gift subscription will automatically be renewed at the end of your term and then each year. We will send you a notice at the end of your introductory term, and before your gift subscription renews each year, with the then-applicable rate of renewal (currently USD$34/yr or USD$41/yr for Canada delivery). If you do nothing, your credit card will automatically be charged for another subscription year at the renewal rate then in effect. You may cancel or change your renewal status by calling 1-800-647-5463, sending an email to natgeokids@cdsfulfillment.com, or online at www.ngkservice.com at any time during your subscription. You will receive a refund for the portion of the subscription that has not yet been processed for shipping. If your credit card account cannot be charged, we will bill you directly instead. Applicable to all states/provinces except VT.
*New orders only. All pricing in U.S. Funds. Canadian orders include all applicable taxes. For U.S. orders, applicable sales tax will be added. Visit ngm.com/taxes for more information.
In the U.S., please allow 4 – 6 weeks for delivery of the first issue; elsewhere please allow 8 – 12 weeks. If applicable, please allow 4 – 8 weeks for delivery of your free gift. If your order contains a free gift and it is unavailable, it will be replaced with an item of greater or equal value.
For customer service inquiries, please call 1-800-647-5463, or contact us via email.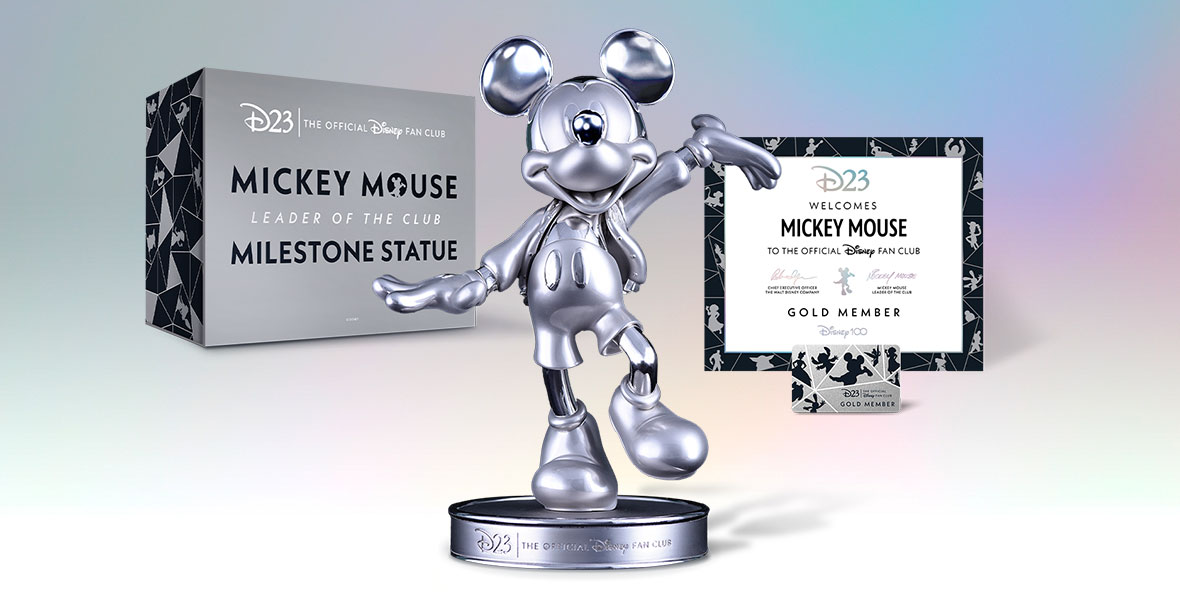 Get More Disney with D23 Gold Membership
Enjoy exclusive discounts and access to special events and merch.
Also includes our quarterly publication and annual Collector Set.